Ripples Over Tinubu's Visit To Fasoranti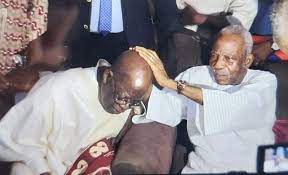 By Our Reporter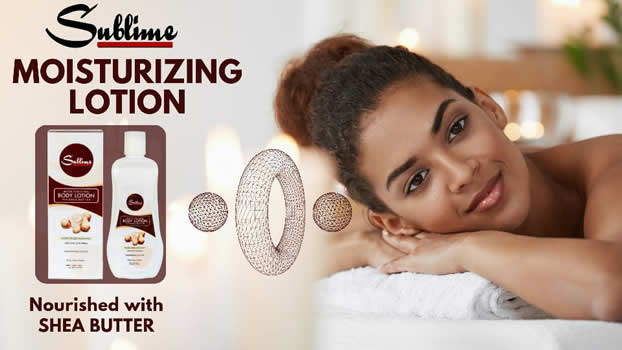 Yesterday's visit of Asiwaju Bola Tinubu to former leader of Afenifere, Pa Reuben Fasoranti, at his residence in Akure, has elicited fresh ripples in Southwest politics and 2023 presidential quest.
Reports said the event, where Pa Fasoranti prayed for Tinubu and wished him well over his Presidential ambition, was witnessed by a former Secretary to the Government of the Federation (SGF), Chief Olu Falae and other important personalities from the South-West zone.
Tinubu had said he was in Akure to present his 80-page blueprint ahead of the 2023 election to the leader.
 But reports that the Akure blessing from Pa Fasoranti amounts to Afenifere's endorsement of Tinubu has either been challenged or faulted, thus bringing to the fore again, the current battle for the political soul of the Southwest ahead of 2023.
 For example, a report in Tribune quoted a member of the Executive Committee of Afenifere, Professor Akinyemi Onigbinde, as faulting "the gathering that 'endorsed' the presidential bid of the All Progressives Congress (APC), Senator Bola Tinubu, saying those at the gathering had distant ties with the main pan-Yoruba organization, Afenifere.
The report said "Oningbinde, in a statement, said he was privy to futile moves to drag the leadership of the Afenifere into the Akure project."
The statement of Professor Onigbinde read: "Not a single member of the executive committee of Afenifere, under the leadership of Pa Ayo Adebanjo, as duly put in place by Pa Reuben Fasoranti when he handed over the leadership to Pa Ayo Adebanjo, was present at the Akure meeting.
"Not even Afenifere General Secretary who is from Ondo State, and probably lives in Akure dignified the crowd of APC faithfuls at the premises of Pa Fasonranti with his esteemed presence.
 The Tribune report also quoted Afenifere, through a statement signed by Mogaji Gboyega Adejumo, as saying that "what transpired in Akure was nothing new but "a mere show of political antics."
According to the statement Pa Fasoranti is no longer the leader of Afenifere as the aged statesman resigned as leader of Afenifere last year while Pa Ayo Adebanjo stepped in as the new leader.
The statement read in part: "Chief Fasoranti resigned as leader last year, you may recall. Chief Ayo Adebanjo is his successor, with Oba Oladipo Olaitan as his Deputy.
"Afenifere has an executive committee to which I belong. It is if anyone in that committee is seen to be supporting Tinubu that I am sure the organization will take appropriate actions.
 "Anyone following the developments in Afẹnifẹre in ́ the past years will be conversant with the fact that Chief Fasoranti resigned from being Afenifere Leader. He therefore took himself out of partisan politics."
Photo Credit: Tribuneonline