In Orlu, The 'War' Is Not Yet Over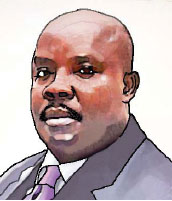 By Emeka Alex Duru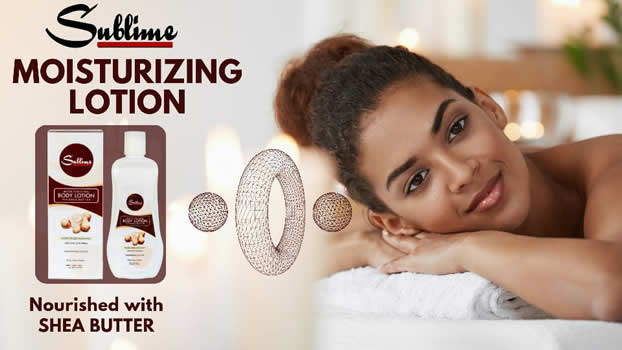 You may need to live in or visit Orlu, Imo State, to appreciate the uncertainties in the area. Orlu (Imo West) is the largest senatorial district in Imo. It has 12 local government areas, leaving Owerri (Imo East) with nine and Okigwe (Imo North) with six councils. In terms of economic and commercial engagements, it is the second city after Owerri. It also has name recognition that resonates across the country.
Since the commencement of the current political dispensation, Orlu has produced three out of the four governors of the state – Achike Udenwa (199-2007), Rochas Okorocha (2011-2019) and presently, Hope Uzodimma. If Uzodimma goes for a second term, Orlu would have been in the saddle for 24 years in civilian governance, leaving Okigwe (through Ikedi Ohakim – 2007-2011) with four years and Owerri (through Emeka Ihedioha) with eight months. But that is perhaps, where the allure of the story, ends.
Almost every other thing about Orlu, throws up a feeling of uncertainties, deep fears and in extreme case, revulsion. Merely admitting that you are from Orlu, draws fortuitous glances at one. Indicating an intention to visit the homeland, invites pity and suggestions to shelve the idea. That was my lot in December 2021. I had innocuously informed my brother at home of the decision of the family to spend the Christmas in the village, that year. But that turned out a huge gamble. On December 22, 2021, a day to our scheduled movement, I got a desperate call from my aunt, a retired registered nurse, who I hold in very high esteem, pleading profusely that we put off the idea of coming home. due to the parlous security situation in the city. She had hardly hung up when my elder sister called, hammering on the same topic. Several calls followed on the same issue. Utterly disgusted by the situation, we succumbed and pushed aside the agenda, even with the preparations and expenses made for the travel.
But last year, it became inevitable for us to travel. A cousin, Jonas Anyasoro (popularly known as Ipere because of his brief stature and mesmerizing moves in his days as college and club footballer), who died earlier, was to be buried on December 22. If there was anyone that must be present at his burial, it was me, apart from the members of his immediate family. He was slightly older, but we had much in common. We literally grew up under the same roofs and were quite close. So, it fell on me and my family to travel home, brushing aside the warnings and calls for caution.
And indeed, we discovered that the fears being expressed were not entirely misplaced. They were palpable, and the uncertainties, real. The first challenge was getting into Onitsha in the dark. How would we access Orlu? That was the big question. Going through Azia, was out of consideration because of the killing field that the Azia-Orsumoghu-Lilu-Orsu Ihiteukwa-Awo Idemili axis has become, lately. Taking Ihiala was equally ruled out since it would also entail bursting out in Awo Idemili. Going through Owerri and making a detour was long and fraught with uncertainties along Izombe-Irete-Awo Omama axis. We were left with braving the odds through Mgbidi. There were no incidents but strangely, at about 8.00 pm when we made the turn, the road was deserted. From Mgbidi Junction to the dreaded Banana Junction, we did not encounter any vehicle. That was enough sign that things were not normal. However, from Banana Junction, we began to witness skeletal movements that at least, gave some hope. Towards the Orlu council secretariat, two tricycle operators ahead, made hurried U-turn and signaled us to do same. We followed them to go through the other side of the road. We later got to know that the High Court Complex was attacked by gunmen, some days earlier, making security personnel to cordon off that section of the road.
From the UBA – Amaigbo Road – Enugu Road Round About to our autochthonous Orlu Town (Orlu Gedegwum), we only saw some loose boys and girls that seemed decided to drink off themselves hanging around a joint, I got to know is nicknamed Mbari Ogwe, because of the licentious lifestyle of the patrons. Apart from these urchins that actually attached little meanings to life, it was virtually a desolate stretch.
Our arrival in the compound, was heralded with "happy survival", reminiscent of the greeting pattern in the post-civil war novel of late Cyprian Ekewensi – Survive the peace. The import of the greetings dawned on us, when we were told that the Mgbidi – Okporo Road that we took, was actually a hot route – the very same road that severed human heads were at some time hoisted on platforms.
Surprisingly, for the whole length of our stay in the village which spanned two weeks, there were no incidents or known security breaches. To be fair enough, our Orlu side of the local government, has been relatively peaceful. But even with the relative calmness, the signs of fears hung thickly. For the whole period of our stay, there were no elaborate marriage ceremonies in the entire community. Few burial ceremonies that took place, did not attract much fanfare. I could also not identify any place where new structures were being erected. These were unusual in the community at that time of the year. A funeral ceremony of a respected elder in the community, provided opportunity for about five of us who returned from various parts of the country to know that each was around. Everyone stayed indoors. It was that bad.
The Orlu Township, which has refused to grow or denied growth by successive administrations in the state, has depreciated further. Growing up, there was this Congolese music that was corrupted to sound, "Obodo nile e mepechago, o fodu Okigwe na Orlu. Ndi na-achi obodo ahu a maghi akwukwo", which loosely translated mocked that "Every other community has developed, except Okigwe and Orlu. Their leaders are not educated". Orlu seems to have accepted that bizarre fate, hence it continues to cut the image of a glorified village. There is hardly any thriving industry in the town. Rather, relics of burnt buildings littered around, constituting serious eye sores. At strategic points, policemen, who it was not known whether they were out to protect, intimidate of extort the people, took positions, clutching their guns menacingly. 
Various tendencies ranging from suspected members of the Eastern Security Network (ESN), incidentally called Umu Oma (Good Children), State internal security operatives (Ebube Agu), unknown gunmen and other criminal elements, evoke fears in the people. Businesses are shut and the owners frightened out of town.
Truth be told, Orlu is deep stress. Among the elderly, there is a feeling that the "War is not yet over". They are not precise on the war that is yet to abate. But it is obvious that things are not normal. Guns may not boom or rattle but the environment is eerie and unusual. Since the 2020 #EndSARS protests when the peaceful atmosphere of the area was violated, Orlu has not been its usual self. The people currently live in fear – fear of the overzealous law enforcement officers, fear of the unknown gunmen and fear of secessionist agitators. Businesses have gone down completely and social life, virtually obliterated.
Government at the state and federal level, must not allow Orlu remain in this sorry state. Something must be done to reclaim the city, reassure the people and give them a sense of belonging.