I Can't Force Ayu To Resign, Atiku Replies Wike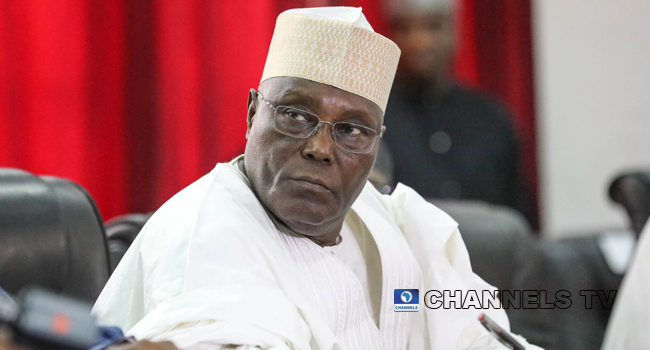 — As PDP Crisis Builds Up To It's Peak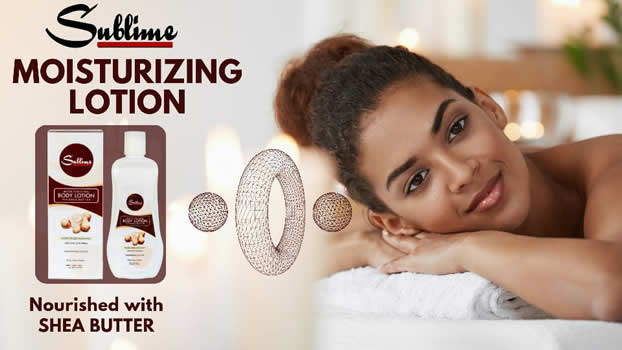 By Sam Egburonu,  Editor
The crisis in the People's Democratic Party (PDP) is finally building up to it's peak as it's 2023 Presidential Candidate, Alhaji Atiku Abubakar, again insists that Rivers State Governor, Nyesom Wike, and his group can not force him to remove Dr Iyorchia Ayu as the party's National Chairman. He therefore said his party should "move on with the task of nation building."
NewsOrient yesterday reported that Wike and his group withdrew from Atiku's and PDP's Presidential Campaign Council, threatening that they will not have anything to do with Atiku's or PDP campaign unless the party removes Ayu as the National Chairman as they agreed before Atiku was elected the party's Presidential Candidate.
Reacting to the withdrawal from his Campaign Council on Wednesday, Atiku, in a statement signed by him personally,  said his earlier decision not to interfere in the demand for Ayu's removal, remains unchanged.
The statement is titled: "Let us join hands and move on with the task of nation building."
It reads in part: "Early this morning (Wednesday), my attention was drawn to a news clip in which several very senior and influential members of our great party, the Peoples Democratic Party, addressed the press and, amongst other things, declared that they are withdrawing forthwith from the Presidential Campaign Council set up by our party to judiciously plan and prosecute the general elections set to hold in February and March 2023, on the one hand; and reiterated their earlier calls for the resignation or removal from office of the national chairman of our party, Dr. Iyorchia Ayu, on the other hand.
"The people that addressed the press must have their reasons for withdrawing from the Presidential Campaign Council, and I will not speculate as to what those reasons may be.
"Personally, I am quite surprised with this withdrawal because, as I have been informed by officials of our party, apart from the Rivers State chapter of the PDP, all the remaining states of the federation submitted names of people who they wanted included in the Presidential Campaign Council.
"On the calls for the resignation or removal from office of our national chairman, however, I must reiterate what I have said severally in public and in private: the decision for Dr. Iyorchia Ayu to resign from office is personal to Dr. Ayu and, neither I nor anyone else can make that decision for him.''
Atiku also said, "If Dr. Ayu is to be removed from office, it must be done in accordance with the laws that set out the basis for such removal. In any event, you will all recall that the very body that is empowered by law to initiate his removal from office has already passed a vote of confidence in him.''
Reports on the meeting Wike group held on Wednesday at Wike's house in Rivers State before withdrawing from the Campaign Council said  "those who attended the Ayu-must-go-meeting, aside Wike, included Chief Bode George, Senator Jonah Jang, Olusegun Mimiko, Ayo Fayose, Senator Garkin Lado, Caleb MutFwang, Senator Sandey Onor, Chief Dan Orbih and Hon. David Emmanuel Obugadu.
Others are Hon. Mohammed Maifada, Senator Suleiman Nozif, Hon. Nnenna Elendu Ukeje, Prof. Jerry Gana, Dr. Ibrahim Dankwabo, Donald Duke, Hon. Bayo Lawal, Hon. Ibrahim Shehu-Gusau, Senator Olaka Nwogu, Mr. M D. Adoke SAN and Mohammed Jamiu."
NewsOrient also learnt that as soon as reports of Wike group's withdrawal from the council broke, PDP leadership called for crucial emergency meeting to plan the way forward.
Our insider source in PDP confirmed that "it was after the first phase of the series of meetings held yesterday that Alhaji Atiku Abubakar issued his statement."
This suggests that there may have been more developments and agreements.
According to our analyst, Dr Romanus Muole, "Alhaji Atiku Abubakar's position is a signal of the likely way forward.
"It seems PDP may decide to move on without Wike and his group. If that turns out to be the position, the party and the presidential candidate will need to do so much to absorb the shock.
"From the list of the PDP leaders that attended the last meeting with Wike, it is obvious the Rivers State Governor is not alone.
"Also, if Atiku and PDP leadership decide to move on without the group, it is expected that Wike group may either leave the party for another party or decide to play the spoiler within. Whichever, one does not need to be a Philosopher King to imagine the possible negative impact on PDP and it's Presidential Candidate, Alhaji Atiku Abubakar in the 2023 Elections.
"That the party leadership has not mentioned anything like anti-party activity or possible suspension of the people identified with Wike is a pointer to the fact that this matter is deeper than most Nigerians know for now.
"To me, I see it as a delicate dilemma which Atiku and PDP must, as a matter of urgency successfully unravel if they hope to excel in the 2023 Elections."
For now, the disagreement in PDP is visibly very wide and time is running fast as Election campaigns officially kicks off in a few days time. Observers are therefore anxious to see how the intricate matter would be resolved ultimately.
— Source: http://newsorientng.com