Exclusive: Why PDP Will Lose Abia In 2023 – Hon Emma Eke
In this Exclusive Encounter with NewsOrient Network, Hon Emmanuel Trump Eke, an All Progressives Congress (APC) chieftain and one of the most active grassroots politicians in Abia State today, told our Editor-In-Chief, Samuel Egburonu, his experience in politics since 1991; how Abia State 2023 elections would be fought and won and why the ruling PDP will most likely lose Abia State in 2023. Excerpts_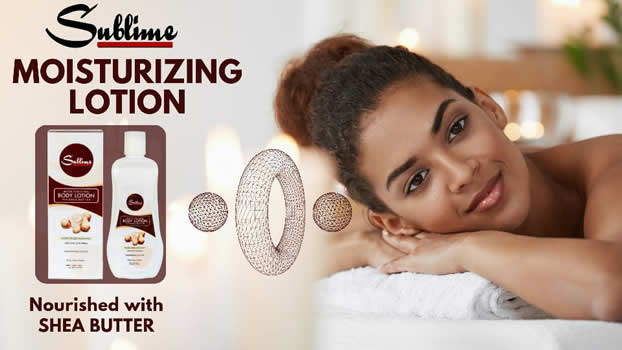 Some observers say Abia State politics, ahead of 2023, has become  so complex that it may be difficult to predict what would be the outcome of the elections. As an insider, how will you describe the politics of the state ahead of 2023?
Yes, a close and dispassionate observer will agree with you that the build-up to 2023 elections is very complex for obvious reasons: One, the intrigue and permutations on who becomes the candidate in the various political parties left a lot of the contestants bruised, leading some to cross -carpet to other political parties in order to realize their aspirations. The resultant war of attrition is still ongoing.
Secondly, as we speak, it's still difficult to actually say who the candidates of some parties are. This is because there are still litigations here and there, and until the courts finally dispose of the matters, you cannot really know. So, this makes it complex, and if you like, complicated. Therefore, given this scenario, it'll be pretty dicey to predict the outcome of the elections right now when even the candidates running for the elections are subject to courts' decisions.
Having said these, it does appear the state has not been able to overcome politics of godfatherism, at least, in two of the major political parties. Notwithstanding, there seem to have been tremendous political reawakening  on the part of the citizenry to take their destiny in their hands come 2023.
Do you see the ruling party retaining power? What informs your position?
It'll be foolhardy to give a categorical answer to this question, but let me say that no matter how the ruling party, (PDP) tries to patch up, it's very glaring they are going into the elections with internal divisions which will definitely affect their fortunes negatively in the elections proper.
Prior to the primaries, there was the clamour that it's the turn of Abia North Senatorial zone to produce the next governor of the State. This brought sharp divisions within the party. The old Aba zone brought up a lot of arguments to justify it's determination to retain power for another 8 years, back to back,  which led to the emergence of their flag bearer, eliciting anger and open disagreement among critical stakeholders within the party. Those divisions are still very much around and will be played up immediately after the Presidential/ National Assembly elections. I therefore, seriously have my doubts in the ruling party (PDP) retaining power in the State.
As you pointed out, the open disagreement over zoning and internal rivalries are some of the heavy burdens that may cost the ruling party, PDP, the 2023 elections in Abia. Beyond these open wounds, PDP critics in Abia State allege poor performance as the major burden the ruling PDP candidate will carry. Are you satisfied with the quality of governance in the state?
Certainly not. Nobody with qualms of conscience will be happy with the level of governance the ruling party offered the people in the State.
From non payment of salary to both secondary and primary school teachers, cumulative arrears of two years plus, non payment of pensions and gratuities, for over two years plus, poor environmental sanitation, as primary as that, absence of infrastructural development, particularly in Bende LGA for 8 years. This is despite collecting bailout funds on three different occasions for this purpose from the Federal Government of Nigeria.
PDP, as far as Abia State is concerned, represents arrested development, a good example of government of Vampires. No sane Abian would wish for PDP to continue to hold on to the reins of power in the State. If PDP wins Abia State, it simply means, either we have abandoned God or that God has abandoned us.
Tell us more about your political experience, how you started politics, your involvement in Abia State politics in the past, unique lessons you learnt as an active participant at the grassroots level and your current pursuits ahead of 2023 Elections?
My adventure into politics in 1991, without mincing words, is purely through divine direction. I had three (3) revelations in sequence, directing me to contest for councillor-ship of the political ward where I was residing in Onitsha.
Then, I was working as a junior staff of Federal Government agency in charge of the Onitsha River Port, CENTRAL WATER TRANSPORTATION COMPANY LIMITED, ONITSHA (CWTC). And I had just finished my diploma course with UNN, prelude to applying for direct entry to read Law.
Initially, my natural instincts took over and I was only seeing the odds against the _revelation: I was not born or raised in Onitsha, never been a member of any political party, nor had any political background to fall back on and of course, no deep pocket. I dismissed it.
Then the revelation came a second time and said " run for councillor". I dismissed it as hang over of the first.
Then the voice came again and said, there will be a new Anambra State from the present one, a new Local Government Area from the existing one, and a new ward from the present. If these 3 milestones came to be, I, the Lord has sent you.
Then in August 1991, Enugu State was created from the old Anambra, Onitsha South Local Government Area was carved out of the old Onitsha LGA, and ward 13 was carved out of old ward 15. Revelations confirmed; I said WOW!!!, God really spoke to me.
During this period, my late senior friend, Mr Nosa Edokpayi, the Shipping Manager, CWTC, brought back old tyres and a kombu bus from Sweden and brought it down to Onitsha and I brought buyers for the tyres. He asked me to get a panel beater/painter to fix the Volkswagen Kombu bus. I got one Lantana, who had a workshop opposite my residence involved, and he ended up doing a terrible job. So, he was to refund about 4000 naira. Big money in the 90s. I didn't know Lantana was the ward Chairman of Social Democratic Party (SDP). In the course of trying to get him to refund the money, which my friend, Mr Edokpayi had bequeathed to me, I would've harassed and disgraced Lantana, but I restrained myself, not knowing God was involved in the process.
I approached Lantana and told him I wanted to run for Councillor. He looked at me and looked up and said, ' because you didn't disgrace me because of your 4000 naira, I must deliver you as the next Councillor of the ward".
At every stage, I saw God REAL. For instance, in the primaries, Item people and old Bende indigenes in Onitsha environ, except 3 elders of Apuanu, who didn't believe it was possible, rallied round me. My opponent was an Onitsha indigene, Engr Morah, who had 5 votes, and they counted 287 on my queue and stopped, and said there was no need to continue counting.
The main election saw me squaring up against one Chief Alloy, who had about 15 boys trading for him. He is also a native of Alor in Idemili South. The Rev Father in charge of St. John d' Baptist Catholic church in my ward was also from Alor, and made it a point of duty to announce every morning and evening mass that Bro Alloy was running for Councilor and must not fail. But I was on a divine mission and so, I won. The funny thing was that Mr. Alloy used his Peugeot 504 to convey us and the result to the Local Government headquarters.
In Council, I was elected Deputy Leader and after my sojourn in Taiwan for close to six (6) years, I came back and was appointed Special Adviser, under HE, Dr Chris Ngige, and posted to work with the Transition Committee Chairman, Chief Basil Ejidike, who is the State Chairman of APC in Anambra State.
I got involved in Abia State politics, effectively, in 2011, when I took active part in the re-election of Hon Nnenna Ukeje, and the election of Hon. Ndukwe Ojukwu. On the election day proper, I asked our leader, Hon. Chief J. C. Ogwo, a.k.a. Joelee, if anybody was detailed to accompany the bus conveying the materials and corp members and he said no.  I told him that if I had the materials in my reach without opposition, then, the election was as good as won. I got a bike that rode me to Bende and I joined the bus back to our ward safely.
Most importantly, let me place it on record for posterity that coming back to Abia was enforced, if you like, made possible by two people namely, Sir Ndy Osogho Ajala, and Dr Soni Ajala, SAN, two very progressive minded gifts to Apuanu in particular and Item in general.
In 2015, I contested for the State House of Assembly seat for Bende North. Though I would have won by number, someone said she didn't know me and couldn't trust me with the PPA ticket. So, the votes didn't count and the rest, they say, is history.
Everything expenditure in that primary was sponsored by one person. That outing, though didn't happen the way we expected, threw me up in  Bende politics and I was appointed as Director-General, Campaign Organizations,  in 2015,  for Hon Benjamin Okezie Kalu and Hon Chijioke Chukwu. Although we lost the elections in 2015, we worked on the weak angles and won in 2019. Today, I am proud to say, I am the only DG, campaign, in the whole of Southeast, under whose watch, a member of the Federal House of Representatives, and a State House of Assembly, were elected and by His grace, will be re-elected.
In politics, just like in every life endeavour, consistency is key. One principle that has helped me in and out of politics is to always let go, and to move on. Never insist on your assumed right, sometimes, your promotion lies on the "left". If you fight for your right, also check your left. To survive in the murky waters of grassroots politics, you must be willing to come down from your high horse and relate to the bricklayer, the vulcanizers, barrow pushers, etc, for these are your foot soldiers. Humility is therefore, another key.
The third key is patience. Your waiting time is not your wasting time. Life is lived in seasons. The Bible captures it this way,  "seeth thou a man diligent in his works, he will stand before Kings".
2023 is looking great for my candidates. One of the great things about 2023 elections is absence of bandwagon effect. Every candidate must show his report card, in which case, we are in good standing.
What Rep. Benjamin Okezie Kalu has been able to do in three and half years in Bende Federal Constituency, has never happened since 1999, with over 9 billion naira verifiable infrastructural projects, including skill acquisitions, empowerment in communities/wards in the Federal Constituency.
Do you really see APC again winning Abia North given reported popularity in the area of Mr Peter Obi and Dr Alex Otti, the Labour Party's Presidential and Governorship candidates?
APC is going into 2023 elections better (morally, mentally and physically). In 2023, every candidate who won in the various capacity had contested that position before. So they had adequate knowledge of the terrain and proper structure in place. The poor performances of the incumbents before now were obvious and that scenario has been reversed with very outstanding performance by any indices.
Let me say without any mental reservation that crowd does not win election, but there's this feel good effect on the faces of politicians when we see crowd on campaign ground. It will be a miracle if Alex Otti, though a friend of ours, comes second in the gubernatorial election in Abia. The Labour Party, before now, was unheard of in Abia. It takes a lot of energy and money to build structure and the system is full of betrayal. Most funds deployed for campaign structure end up in private pockets, because for most people, they must survive first, to be able to celebrate your victory. Therefore, the trick here is relationship politics and not transactional politics, which is largely absent among those following Alex.
*Source: http://newsorientng.com
*– To Be Continued