2023: Abia North, Especially Bende, Will Stand Against House Of Pharaoh – Hon Eke
Being The Concluding Part Of The Exclusive Interview Hon Emmanuel Trump Eke, A Grassroots Politician And APC Chieftain In Abia State, Granted Editor, Samuel Egburonu, Where He Spoke On 2023 Elections, The Issues That Will Determine Results And The Chances Of Political Parties And Candidates In Abia. Hon Eke Also Spoke On Why Item, One Of the Biggest Communities In Abia North And By Extension In Abia State At Large, Has Not Been Given It's Due In Abia Power Sharing Game Since 1999. Excerpts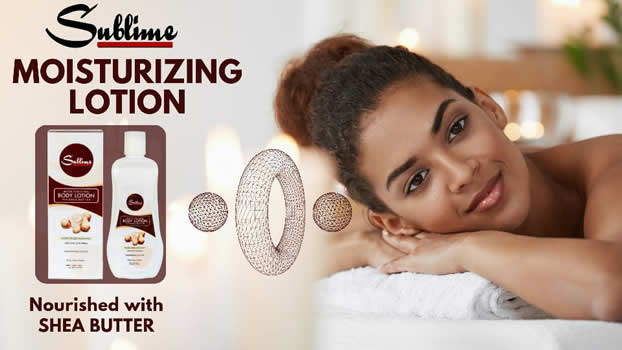 What would you say is the most important driving force behind Abia North politics? Has anything changed?
Before now, the government in the State has been manipulating the electoral process to ensure that any candidate of the ruling party wins election. Once you emerged as a candidate, you are as good as having won the election.
Fortunately, the new electoral laws, especially with the institution of BIVAS (Bimodal Verification Accreditation System), which allows for automatic transmission of accreditation from the polling unit to INEC headquarters and declaration of results based on accreditation and not registered voters, it simply means there's hope that the votes will count. This is heart warming and so, something has changed positively.
The driving force in Abia North politics, to me, is development. The APC representatives at all levels in Abia North Senatorial District have acquitted themselves very well in just three and half years, at the various levels. When we juxtapose the evidence on ground with the years of locust, it becomes evident that some people went to Abuja and stole our common patrimony.
Secondly, there's a reawakening in Abia North that it will not be business as usual in terms choosing candidates for elective positions, going forward. Abia North, and particularly Bende will stand against the house of Pharaoh.
Item is one of the big communities in Abia State. But it seems it has not pulled the kind of influence and recognition it deserves in Abia State politics. Are you satisfied with the level of political awareness and involvement of the people of Item? If not, what is responsible for the situation and what will you recommend as the solution?
Item, no doubt, is a big community, but unfortunately, it is very apolitical. The level of indifference the educated and business class exhibit towards politics is worrisome. Credit must be given to Rt Hon. Cosmas Ndukwe for moving the voting strength of Item to seventeen thousand plus before the 2019 elections.
For Item to wield the kind of influence expected of her, there must be conscious, deliberate and calculated measures to politically arouse our consciousness to the huge benefits of political power, via representations.
I am therefore, calling for the convocation of Item Political Platform, outside IDA, that will galvanize the enormous human resources available to us as a people for better economic and political benefits.
Should large communities like Apuanu, Amaeke and Amaekpu Item be joined as a single ward? Compared to what obtains in other areas in Abia State and other states, shouldn't these three big communities be at least three Wards? If you share this view, what do you think should be done to rectify this?
 Our people are still indifferent, to a large extent, to the realities of politics. Sitting down wishing does not make anyone great. Item, as a larger community, is big enough to be a Local Government Area. But the number as captured in the electoral register is a determinant. The Item communities of Apuanu, Amaeke, Amaokwo and Amaekpu being lumped into one Federal Ward short changes Item of political benefits, which are distributed according to electoral wards. This can only change by mobilizing our people to come back home and register to beef up our numbers, so that when next there's an opportunity to create wards, our numbers will speak. To achieve this can be financially involving and there are only very few people willing to deploy money for such purposes. The more number you have, the stronger your negotiating strength.
One of the ingredients to securing a ward is the number of polling units you have, and the size of a standard polling unit is just 500. Therefore, the more people that come home or transfer their voter's cards home, the better chances there would be more polling units here, which will translate to more wards, and the accruing benefits.
Given former and existing power sharing arrangements and understanding in your Ward (Apuanu, Amaeke and Amaekpu); between Item, Alayi, Igbere and Ugwueke; in Bende LGA and in the entire Abia State, what positions do your people expect to be given opportunity to occupy in 2023?
Let me say this from the outset, political power is not given, it is taken. There is no documented power sharing agreement between communities in Bende North (Umunna) in particular, or the entire Bende Federal Constituency as a whole. But the understanding is rather commonsensical that if 5 brothers or friends are eating from one pot, for instance, and there are 5 pieces of meat in that pot, the natural consequence would be that each person takes a piece. And if that is the case, why would anyone want to hold on to what belongs to a people, as if it is a private estate? Why would one community, and one family, by share quest for dominance, want to be Senator, Governor, House of Representatives member, and produce a House of Assembly member, and even Chairman of Local Government Council with impunity, as if the rest are inconsequential?
Notwithstanding the not too palatable scenario narrated above; let me say that if you are interested in politics, you will need to blow your trumpet, you will need to stand to be counted. Power is not given. It is only when you step out that people will begin to ask the right questions, and equity, justice and fairness will become glaring.
More than just showing passing interest, it takes a lot of money to be in political limelight. But beyond that, people should speak up against overt attempt to undermine other component  communities in the Bende Federal Constituency in pursuit of elective positions as that greatly touches on the sensibilities of a people.
There is glaring need for political engagement, not just within Bende North or across the entire Federal Constituency for equitable distribution of elective positions, knowing that you cannot clap with one hand. We need each other.
Some say voters in 2023 Elections may not be carried away by political parties but that they will largely vote for specific candidates. Do you think Abia electorates are ready for such sophistication? Why do you say so?
I seriously doubt that our electorate at the grassroots have the capacity for such distinction, because the larger percentage of the rural voting population are illiterates.
It's easier for a candidate (s) who have been having regular interface with his political base to swing them to a particular direction. It's truly not about political party, but about individual candidates based on their track records.