Why Labour Party's Alex Otti Will Win Abia Governorship Election – Umeh Kalu
Chief Umeh Kalu SAN, the Abia State Coordinator of 2023 Peter Obi Presidential Campaign, is optimistic that his party, the Labour Party and its Governorship Candidate, Dr Alex Otti, are the toasts of Abia electorates today and so are poised to succeed the outgoing PDP government in Abia State.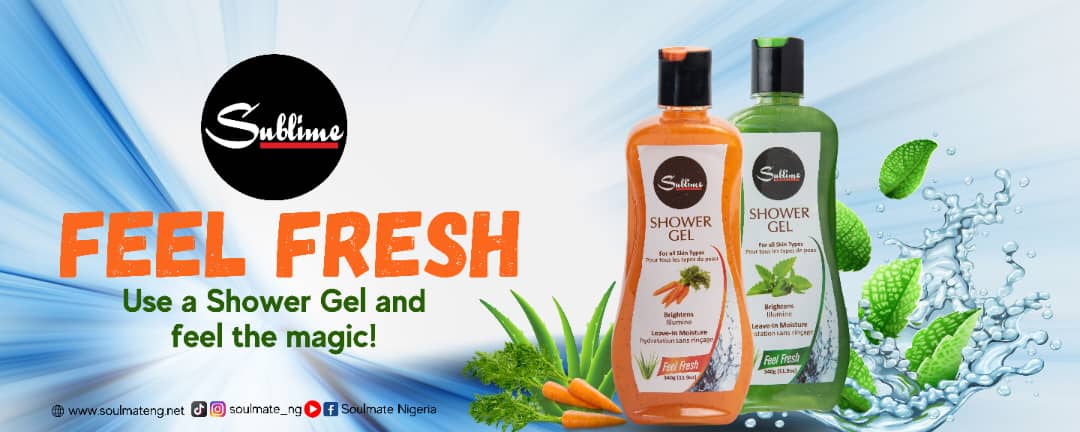 NewsOrient reports that in this special interview, Chief Umeh Kalu SAN, a former two times Attorney-General of Abia State, says the super performance of Labour Party in the just concluded Presidential and National Assembly Elections is a firm signal that Abia electorates are set to elect the party's Governorship Candidate, Dr Alex Otti, and Labour Party candidates as the next Abia State Governor and state lawmakers respectively. Excerpts
Labour Party did well in the presidential election in Abia State, how are you preparing to replicate the same victory for the March 18 governorship election?
Firstly, we thank God who controls and rules in the affairs of men for crowning our efforts in Abia with success. We equally thank the good people of Abia State for coming out enmasse to vote for the Labour Party. Analysts are of the view that Peter Obi got about 75% of the entire votes cast in Abia at the last election.
Though 75% is not a mean feat, I dare say, that if INEC had done all that it needed to do in terms of excellent delivery of their mandate to Nigerians, which is to conduct a credible and hitch free elections, Labour Party would have garnered about 90% of the total votes cast.
There were obvious devices employed by INEC to suppress the votes of Abians at the presidential elections as voting materials arrived very late to Polling Units and there were areas with large Polling Units where elections did not hold and have not been held as I speak to you.
Talking about the pending March 18, governorship elections, Abia people have demonstrated their inclination and pattern of voting by what happened at the last elections. Labour Party won 6 out of 8 House of Representatives seats in Abia, including a declared Senatorial seat. This in my mind is a clear sign of where the pendulum is tilting.
We are however not carried away by this favourable result as we are mindful that the opposition that has held Abia down will employ all forms of antics and subterfuge to maintain the status quo to the detriment and peril of Abia State and its citizens.
The choice before Abians in the March 18 governorship elections is very clear. It is a choice between good and evil. It is a choice between being liberated and a continuous life of servitude. It is a choice between hunger and having food on the table of Abians. It is a choice between development and underdevelopment and so on.
The impending March 11 governorship elections affords Abians a golden opportunity to take back their State and their destiny in their hands and do away with a small group of persons who have feasted mindlessly on their commonwealth for several years. It is indeed a sad omen that while a privileged few live a life of unimaginable opulence, over 95% of the populace of Abia live in misery.
Our pensioneers are dying daily due to non – payment of their pensions and gratuities, while workers are owed salary arrears of over 12 months and in some cases 2 years. There are no health facilities in Abia State and neither are our roads motorable. No urban center in Abia has portable water, while some have not been with electricity like Ohafia for over 4 years.
Our campaigns and advocacy are ongoing and we will continue to educate the voting public in Abia on why they must do away with the past and embrace the Labour Party and Dr. Alex Otti that will usher in a new lease of life for Abians. Abians should not only vote for the Labour Party, but should equally wait at the Polling Units to ensure that their votes are tallied and uploaded.
We will not take excuses from INEC this time, as we expect voting materials to arrive to the designated Polling Units by 8.00 am as it did in the northern parts of Nigeria on the day of the last election. We expect proper accreditation through the BVAS machine and there should be uninterrupted service in uploading results.
If all these and many more are done, I am hopeful that the Labour Party will cruise to victory in Abia State.
Dr. Alex Otti, the governorship candidate of Labour Party is going to the election for the third time, after two unsuccessful attempts, is he positioned to break the jinx this time around?
        Well, I agree with you that Dr. Alex Otti is making his 3rd attempt at governorship of Abia State. That to my mind is a plus for him because it shows his commitment, zeal and determination to offer his service to the people of Abia.
Firstly, recall that he resigned his managing directorship of a first grade bank in Nigeria several years ago to enable him contest the governorship of the State. That decision stands him out from the other contestants. He has severally given his reasons for leaving a posh and flourishing banking career for what looks like a gamble in the murky waters of Nigerian politics.
For me, no sacrifice can be greater than that and shows his love for his people. Dr. Otti stands out amongst the other contestants as he is professional qualified, of sound mind and has a proven track record in human and capital management.
The bane of Abia politics as I have always posited and will continue to state is godfatherism. Godfatherism entails imposition of unwilling and unprepared candidates on the Abia populace by an exiting government or governor for purposes of covering up their misdeeds and malfeasance.
Experience has shown that imposition of candidates entails expending humongous sums of State resources in trying to impose their cjhosen candidate on the people, as most times the preferred candidate of the godfather often times has little or no money to prosecute the primary election and the election proper.
What I have just described is what has kept Abia in the poor and sorry state it is till date. Successive governors have always ensured that they produce their successors to the detriment of the people. These successors are never prepared, have no resources of their own, no track record, no pedigree and will eventually not deliver if they found their way into the government house.
This same scenario is what is playing out in Abia at the moment. The man the ruling Party in Abia State is projecting as governorship candidate was merely introduced into the race about a month ago. If he had ever thought of being governor, he would have been a contestant in the first PDP governorship primaries. I don't see him as one whois prepared for the job or one who has anything to offer in terms of getting Abia out of the woods.
The idea of a governor getting his Chief of Staff to succeed him is not new to us in Abia and the result of that decision is there for those who took the decision at that time and other well – meaning Abians to judge. The outgoing governor was never prepared and was equally dragged to join the race for the interests of few. We cannot continue to do the same thing all the time and expect a different result.
If there is any State in this country that has suffered the effects of the imposition of a governor and by extension godfatherism in Nigeria, it is Abia. The other candidates in my thinking belong to the future and not for the present moment. I see some young men amongst them who I have privately advised to tarry for purposes of expunging themselves from the recent roles they played in getting Abia to where it is, and, equally for them to learn the ropes and get matured in the art of management of human and capital resources.
We can no longer allow Abia State and the destiny of its citizens to be used as a tool for experimentation in governance, as we have witnessedin the past 16 years. Those who seek to govern Abia must be independent minded, matured in all respects, accomplished in their chosen profession and vocation with proven track record.They must possess good character, with capacity and competence to deliver on the job.
Political pundits argue that Abia was interested only in Peter Obi, and that was why they voted for him massively and for others offices, they may not toe the way of Labour party. What do have to say on this?
        There is no doubt that Abians from various divides and political leanings were taken in by the message of Peter Obi. Abians were not alone in this, Nigerians were; and even the world. Everybody that has listened to Peter Obi including international organizations, are in agreement that he has the capacity and competence to turn the economy of our nation around for good.
        The Peter Obi movement has an ideology. It equally has adherents; it is indeed a mass movement. The center piece of that movement is good governance and doing things differently. Peter Obi's message centers on transparency in governance, zero tolerance for corruption, prudence in the management of public funds and stoppage of wastages. This is the message Dr. Alex Otti equally has for Abians.
        By this, you can see that Dr. Otti's message synchronizes with Peter Obi's message. I can tell you as the coordinator of Peter Obi's campaign in Abia that he is interested in fixing Abia. I have heard Peter Obi say that if you fix Abia and by extension Aba, you would have succeeded in fixing a substantial part of the south – east geo – political region of this country. Peter Obi is interested in commerce and SMEs andAbia and particularly Aba is very dear to him in this regard. It is only an economist in the mold of Dr. Alex Otti that can bring to reality Peter Obi's dream for Abia State.
I can assure you that despite the disappointing outcome of the presidential election, Peter Obi has temporarily set that experience aside for a while, to enable him campaign for some, if not all the governorship candidates of the Labour Party, including Dr. Alex Otti.
Peter Obi has variously endorsed Dr. Alex Otti and is supportive of his ambition to clean up the mess that has become of Abia and set it on a stage of sustainable growth. We expect Peter Obi in Abia this week for another round of campaign for Dr. Alex Otti and all Labour Party candidates.
There is the power of incumbency in the state (the PDP), don't you think it may be formidable for Labour Party to contain?
        Yes, there could be power of incumbency, but the efficacy of that power in garnering votes for elections will definitely be equated with performance. This is harvest time for politicians and those the people have entrusted with the management of their affairs. One can only harvest what you have sown.
It is your performance that will determine how powerful you can be in asking people to re – elect you. Abians have had a rough deal with successive PDP governments. The PDP has been in charge of the affairs of Abia State since 1999 and there is little or nothing to show for this successive years of PDP governance.
It has been a tale of woes, tears and sorrow characterized in non – payment of salaries and emoluments, infrastructural deficit, nil development in all spheres of our lives as a State, accumulation of humongous foreign and local debts and wastages of resources.
There is despair in Abia State and the people are tired of the sorry state of affairs as most of our neighbouring States have long left us in the area of human and capital development. All these minuses, as stated above, makes Abia a tree with low hanging fruits for the Labour Party to harvest.
The incumbent governor must tell Abians what they have done with their resoruces for the past 8 years in order to enable them give the PDP their mandate for another 4 years. The time for reckoning is now and it is indeed judgment day for those that have been at the helm of affairs for the past 16 years or more.
You have Prof Ibe (APGA), Chief Emenike (APC), Chief Ahiwe (PDP), Dr. UkpaiIro (NNPP) and others, what stands Otti out among other candidates?
        Otti can in no way whatsoever be compared with all those you have mentioned. None of them can match Dr. Alex Otti in character, capacity, pedigree, sound and independent mind, and, a clear vision in the way and means of getting Abia out of the woods and placing it on the threshold for future development.
Some of the names you have mentioned are unprepared for this job and have either been dragged into the race to represent certain sectional interests or are there for self-aggrandizement or merely seeking attention.
I can equally see some perennial candidates amongst them, who have a history of coming out every 4 years for purposes of flooding our law reports with their names over pre – election Court matters. Some of these persons have no contact with the masses and clearly do not have any agenda as to what they will do if elected.
        I have read Dr. Alex Otti's blueprint or manifesto which was personally written by him and I have no doubt whatsoever that the content will meet the yearnings of Abians and address our immediate and long term needs as a State.
What factors will work in his favour?
Firstly, is the dismal performance of the incumbent government that he is seeking to replace. The fact that he represents a water shed. The fact that he has connections Statewide, nationally and internationally, and, has his ancestral roots in Isiala – Ngwa and Arochukwu is a huge plus for him.
The Labour Party on which Platform he is contesting represents a movement for positive change in Nigeria and in AbiaState. The fact that he is contesting under the Labour Party is a huge advantage. Alex Otti equally has both elite and grassroots support being generally seen as the candidate who has all that is required to get Abia out of the woods.
He has tried two times without getting elected, what is Otti coming to do differently if elected?
        From Dr. Otti's first attempt, he has been consistent on his agenda for Abia State which informed his resolve to leave his flourishing bank job for a foray into politics. He may have tried twice in the past, but don't forget that God's time remains the best and that at God's own time he will make everything perfect.
I sincerely believe that this is the time for Dr. Alex Otti. Not only because some of us who were on the other divide are now with him, but because the government in place has blocked its ears to wise counsel and has remained unrepentant.
Dr. Otti knows that so much is being expected from him by Abians and others who are aware of his accomplishments in the finance/banking world. Nothing short of excellent performance will be taken from him. We won't take excuses from him because I am aware that he is appraised with all the governance issues confronting Abia State.
Dr. Otti, if you permit me, is seen in the mold of the present governor of Anambra State, who despite his faux paus on Peter Obi is still expected to raise the bar on governance in Anambra State. Historically, no past governor of Abia State, both military and civilian can match Dr. Alex Otti in terms of preparation and qualification for the arduous task of governance in Abia.
Our past has been characterized, like I said earlier of people who were lured or dragged into governance as opposed to one who has nurtured himself and set out to seek the peoples mandate for purposes of leaving his footprints in the sands of time.
The issue of power rotation to Abia North in line with Abia Charter of Equity, wont it pose a threat to Otti's ambition?
        I have consistently said that I am yet to see a document on the Abia Charter of Equity. This does not however mean that I support the idea of a Section of the State holding on to power consistently, to the exclusion of the other component parts of the State. I am however, not in sync with the idea of pigeonholing our choice for a governor to a particular place for purposes of the Charter of Equity.
        The situation of Abia at the moment is such that all we need to take off the toga of a pariah State, is to elect a leader with capacity and competence. We cannot at this moment sacrifice those two qualities for any other consideration.
Even if you talk about Charter of Equity, Dr. Alex Otti fits into it. He has his roots in both divides of North and South. As I speak, he lives in Isiala – Ngwa and like most Aro people can equally trace his roots to Arochukwu, which is in the North. So, if you ask me he fits in eminently.
Photo Credit: The Nation Newspaper