Rumbles Over 'Jagaban Army'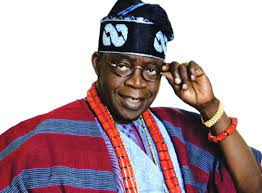 By Our Reporter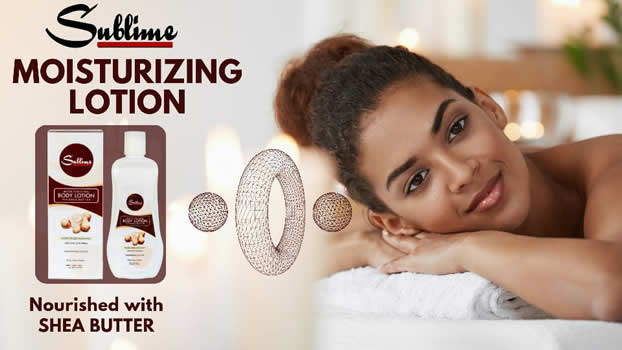 Political opponents of Asiwaju Bola Tinubu, the Presidential Candidate of All Progressive Congress have been unease since APC National Youth Leader, Dayo Israel, launched an organisation called 'Jagaban Army' for Tinubu ahead of this year's elections.
According to Israel while unveiling the Army at the Umaru Musa Yaradua Hall, Murtala Square in Kaduna, it is "a sub-directorate of the party's youth wing, tasked with grassroots mobilisation for its presidential candidate, Asiwaju Bola Tinubu and all other candidates across the country."
But Tinubu's rivals in the 2023 Elections are alarmed over the existence of such an organisation and are therefore calling on the government to dismantle it to avert violence in the forthcoming elections.
For example, one of the spokespersons of the Peoples Democratic Party (PDP) Presidential Campaign Council, Kola Olagbondiyan, has called on security agencies to ensure the "Jagaban Army" is publicly disbanded.
Fielding questions on Arise Television, Olagbondiyan, a former National Secretary of the PDP, on Wednesday, again described the 'army' as a "conduit to bring together thugs and arsonists that will cause havoc during the elections."
He said, "In the beginning, our party (PDP) came out to raise the flag that the Jagaban Army is a conduit to bring together thugs and arsonists that will ensure that they cause havoc during the elections.
"And we have even said that President Muhammadu Buhari should call a meeting of the National Security Council to address the issue of this rogue army. And they can not provide any defence; they won't be able to defend it.
"Part of it is what we see happening in Surulere and other places.'
He added: "Don't forget that in 2019, apart from the threat of throwing people to the ocean, in areas that are dominated by those who they believe will not vote for their candidate, they almost did not allow them to vote. These are facts. And now the leader of the party, Bola Tinubu, is even contesting; one can imagine what will happen.
"So I believe that the INEC and our security agencies have a role to play if indeed, we want to have a free, fair and credible election. They must ensure that the Jagaban army is publicly disbanded. We must ensure that the security agencies protect those who have come to vote and allow their votes to be protected. This is very important."
Earlier, Leadership newspaper has quoted the Atiku/Okowa PDP Presidential Candidates' Spokesperson as saying: "It is reprehensible that Tinubu can create a rogue force just for the purposes of undermining the electoral and security arrangements of our nation.
"Our Campaign holds that this nefarious act of the APC Tinubu/Shettima Campaign lend credence to the position of the Peoples Democratic Party (PDP) and well-meaning Nigerians that Tinubu as well as his rank and file has set out to make our nation ungovernable and therafter disrupt the 2023 Presidential election scheduled for February 25, 2023 using his army of 'Jagabandits'.
Mr Edeth Udoh, a socio-political analyst in Lagos, told NewsOrient that "it is frightening to see a major party forming a youth group that is named an army, with military uniform. I am surprised Nigerian Government is yet to take decisive action.
"Everything should be made to maintain peace and order and not to create bodies with names and tasks that will further sponsor or encourage youths' engagement in violence during these elections."
Responding to the fears so far expressed over the formation of the 'army' the APC National Youth Leader, Isaac, in a statement however said: "Jagaban's Army was informed by the popular regarding of political canvassers as 'foot soldiers'.
"Nevertheless, it is a peaceful and democratic organization of young canvassers whose task is to facilitate support and ensure the poll success of the APC in the General Elections, beginning with the victory of Asiwaju Bola Ahmed Tinubu and Senator Kashim Shettima.
"That the branding of a vote mobilization unit as an 'army' is neither an anomaly in democratic politics nor a deviation from democratic norms.
"Naysayers spreading malicious interpretations — including sensational claims of a 'violent militia' — are referred to President Barack Obama's 2008 branding of his local organizers and campaigners as his 'peacetime army'.
"Just as it would be ridiculous to accuse America's 44th President of attempting to topple the country's democracy at the time, similar insinuations about the Jagaban's Army are to be viewed in the same light.
"That just like Obama's Army, the Jagaban's Army is a rebirth of participatory democracy, infused by the energy of millions of Nigerian youths at home and in the diaspora.
"The ceremonial outfit worn by the leadership of the 'Army' at its inauguration bears no semblance to that of the armed forces nor does it purport to be representative of it. It's no different to those adorned by civil and peaceful church societies, particularly those tasked with evangelization.
"That it is an 'army' to the extent that it is a body of persons organized to advance a cause, in this case the peaceful and democratic cause of preaching the achievements and goodwill of the APC and her candidates to bring about electoral victory.
"That the operations of the Jagaban's Army are fully democratic and centered around well-established democratic persuasion methods in every electoral campaign season. This fact is evidenced by the design and deployment of the Canvassers' Record Sheet, a key tool of the 'foot soldiers' meant to aid data collection and test message effectiveness.
"That the 'army' remains focused on its goal and welcomes the enthusiasm and dedication of members and other affiliates of the party who are already hard at work, preaching the Renewed Hope message of Asiwaju Bola Ahmed Tinubu and winning new converts for the party through peaceful and strategic engagements."
Source: http://newsorientng.com