Ndigbo And The Looming Apocalypse In Lagos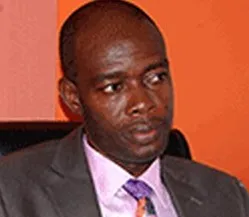 Those pushing to take back Lagos from the stranglehold of the small clique that captured the state since 1999 are omoluabis. They are Lagosians. They are Yoruba. Ndigbo have no dog in this existential battle. So, making them the issue is diversionary. Setting them up for genocidal attacks is evil.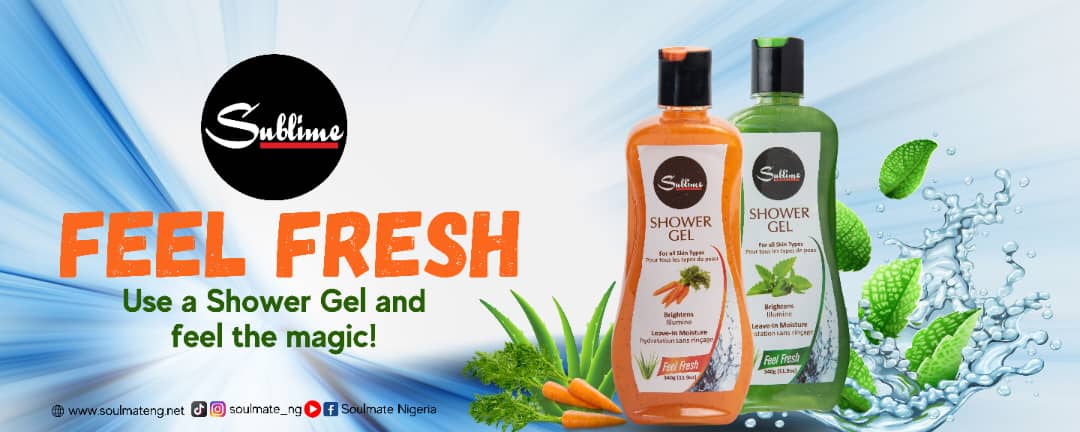 By Ikechukwu Amaechi
As I reflect on the happenings in Lagos State since the February 25 Presidential and National Assembly elections, I cannot help but see the spectre of the 1994 Rwanda genocide unfolding before our very eyes.
In the years leading up to the 1994 genocide, the Hutu-led government used all its propaganda machinery to spread bigotry and hatred against the Tutsi, painting them as a threat to Rwanda, exactly the same way a section of the Lagos community is inciting hatred against Ndigbo, portraying them as enemies of the Yoruba.
"For genocide to occur," Kennedy Ndahiro, Rwandan journalist wrote on March 13, 2014, "it must be preceded by the dehumanisation of a group … dehumanisation removes the individuality of a person. There is no difference between the group and the individuals. When done well, pity for the "other" becomes impossible and extermination becomes the natural next step."
In the last three weeks, Ndigbo have been dehumanised in Lagos. They have been portrayed as ungrateful migrants – never mind that they are Nigerians and Lagos is part of Nigeria – who want to appropriate Yoruba heritage. The rhetoric has been grossly incendiary.
What is their crime? They are accused by their traducers of being responsible for the failure of Asiwaju Bola Ahmed Tinubu, presidential candidate of the All Progressives Congress (APC), to win Lagos in the presidential poll. And just as Ndahiro wrote, to those baying for Igbo blood, it doesn't matter that some Igbos voted for Tinubu because there is no difference between the group and the individuals.
Sadly, neither Lagos State nor the Federal Government is taking any proactive step to forestall this impending calamity.
Here, on March 2, I cautioned: "It behoves the government to protect Ndigbo and their businesses wherever they live, particularly in Lagos. It will be a crime against humanity if Ndigbo are killed or maimed in any part of Nigeria and their businesses destroyed because of their electoral preferences, a freedom which the Constitution guarantees them."
The advice went unheeded. Instead, the threats have been ratcheted up. Ndigbo are being hounded, harassed, intimidated, abused, negatively stereotyped and dehumanized simply because Labour Party fielded a candidate, Peter Obi, an Igbo, who has gone ahead, unbelievably, to fundamentally change the political landscape in just eight months.
But to the extent that ethnic nationalities do not present candidates for elections, a prerogative of political parties, Ndigbo have no dog in this fight. Labour Party won the presidential election in Lagos, not Ndigbo. APC, not Yoruba, lost the poll. The fact that Tinubu, APC candidate, is Yoruba does not mean that Ndigbo defeated Yoruba. Labour Party's incredible feat couldn't have been possible without the Yoruba. Many of the Obidients, the forces propelling the Obi political phenomenon, are non-Igbo.
So, it is disingenuous to ethnically colour the unfolding political revolution championed by irreverent Nigerian youths united in their resolve by years of acute leadership failure. That is why the threat against Ndigbo if the Labour Party wins the March 18 governorship election in Lagos is harebrained.
It is even more so because none of the governorship candidates in Lagos is Igbo. They are all Yoruba. So, why should Ndigbo be made to suffer vicariously if a Yoruba man wins Lagos governorship poll? The narrative that some people are more Yoruba than others negates the very concept of Omoluabi.
Of course, those baying for Igbo blood are desperately trying to sell the ridiculous dummy that the Labour Party candidate, Gbadebo Rhodes-Vivour, is Igbo, even when they, unlike him, cannot point at the grave of their parents and grandparents in Lagos.
The only reason for their heresy is that Gbadebo's mother and wife are Igbo. But the Nigerian society is patrilineal and kinship is largely traced through the male genealogical lines.
that Gbadebo's mother and wife are Igbo. But the Nigerian society is patrilineal and kinship is largely traced through the male genealogical lines.
Besides, the fact that Chinedu is his middle name is a non-issue, the same way former governor of Rivers State, Chibuike Amaechi's middle name – Rotimi – does not make him less Ikwerre. Zik, Nigeria's first President, named his first son Chukwuma Bamidele Azikiwe and he ended up being Owelle-Osowa-Anya of Onitsha.
The first wife of Senator Ademola Adeleke, Osun State Governor, Erelu Ngozi Adeleke, is Igbo, just like his late mother, Madam Nnenna Esther Adeleke. Yet, the Peoples Democratic Party (PDP) flagbearer, Alhaji Atiku Abubakar, a Fulani from Adamawa, carried the day in Osun. Why is nobody accusing the Fulani of taking over Osun, a Yoruba heritage?
What becomes of the children of Rotimi Akeredolu, Governor of Ondo State, whose wife, Betty, is Igbo? Should Tinubu's children, whose wife, Oluremi, is Itsekiri, be denied their political rights in Lagos?
Yet, these accomplished Yoruba sons are keeping quiet, if not complicit in the vicious and unholy plot to push a bonafide kinsman, an omoluabi, under the grinding locomotive wheels of Tinubu's self-serving irredentist politics.
Today, there is hardly any Igbo family that does not have Yoruba blood and vice versa. My most beloved cousin, Cynthia Amaechi, is married to a Yoruba from Kwara State. So, if we go by the logic of the Tinubu agitators, her children can never aspire for anything in Kwara because their mother is Igbo.
The victimisation of Ndigbo because of their perceived political preferences, which has led to the burning of Akere Motor Parts and Allied Dealers Association (AMPADA) in Ajegunle, has nothing to do with where Gbadebo's mother and wife hail from. It has to do with Tinubu's toxic politics because in 2015 when the Oba of Lagos, Rilwan Akiolu, a Tinubu acolyte, threatened Ndigbo with death if they do not vote for Akinwunmi Ambode, the then candidate of the PDP, Jimi Agbaje, who was the preferred candidate of some Igbos had no filial relationship with them.
In 2019 when Ndigbo were brutalised in Lagos by APC thugs, none of the two presidential front liners – Muhammadu Buhari and Atiku Abubakar – was Igbo and there was no Peter Obi in the race.
In the last three weeks, grievous lies have been peddled against Ndigbo. They have been accused of being unaccommodating to other ethnic nationalities in the Southeast. And when these lies are purveyed, it sways those that have never crossed River Niger.
But as I write, one Anthony Chinasa Abiola is contesting for a seat in the Abia State House of Assembly to represent Umuahia Central Constituency. His parents are Yoruba. Yet, nobody is telling him to go back to the Southwest, instead, excited Abians are spending their money to promote his candidacy.
Those giving us some song and dance about how the owners of Lagos are accommodating Ndigbo paint very ugly picture what they claim happens in the Southeast. Yet, the truth is that there are non-Igbos in the employ of state governments in the Southeast.
It speaks volumes that the most prominent apolitical person from the business community that Tinubu has visited to share the joy of his victory is Tony Elumelu, Chairman of UBA, who is Igbo. Yet, he is allowing his disciples to wreak havoc on Ndigbo.
Some others have lied about how non-Igbos are not allowed to buy landed properties in the Southeast. Yet, I know of many Yoruba people who own properties in Alaigbo. There is an "Ama Hausa," which is the homestead of the Hausa, in every major city in the Southeast.  The popular Onitsha Head Bridge food market in Anambra is a business fortress dominated by Northerners.  There are expansive Fulani cattle/livestock markets at Lokpanta, Abia State; Ugwuoba, Enugu State; Amansea, Anambra State, etc. and the traders are thriving.
Who cares who they voted for? Why should who Yoruba, Ijaw, Hausa, Fulani, etc. voted for in the February 25 poll be an issue when in 2003, then President Olusegun Obasanjo, a Yoruba from Ogun State, garnered more votes even from Anambra, than Dim Chukwuemeka Odumegwu-Ojukwu, presidential candidate of the All Progressives Grand Alliance (APGA)?
Why should that be an issue when Umaru Yar'Adua, candidate of the PDP, a Fulani from Katsina State, garnered more votes from the Southeast than the candidate of APGA, the only party then that could be deemed Igbo party? Why should that be when Goodluck Jonathan, an Ijaw from Bayelsa State shellacked other candidates, some of Igbo extraction in the 2011 and 2015 polls in the Southeast?
Ndigbo are republicans and vote whoever they feel has the capacity. Put some Igbo characters on the ballot today and the same Igbo electorate that gave Obi over 90 per cent of their votes will look the other way.
So, there is nothing like Ndigbo plotting to take over Lagos because some of them didn't vote for APC in the presidential election and may also not vote for the party in the governorship election. That allegation does not hold water. It is illogical, unreasonable and cannot hold under critical examination. It is red-herring and well-meaning Yoruba, not beholden to the Asiwaju political dynasty know that for a fact.
Those pushing to take back Lagos from the stranglehold of the small clique that captured the state since 1999 are the real omoluabis. They are Lagosians. They are Yoruba. Ndigbo have no dog in this existential battle. So, making them the issue is diversionary. Setting them up for genocidal attacks is evil.
This toxic politics is an ill-wind. Unchecked, Africa may have another Rwanda-type genocide sooner than later. The augury is stark. The Nigerian state must act fast before it is too late because those who massacred Ndigbo in the 1960s and got away with it will not be lucky in the 21st century.
– Ikechukwu Amaechi is the CEO/Editor-in-Chief of TheNiche newspaper. This article was first published in TheNiche newspaper