Apuanu Item Community Hails Rep Benjamin Kalu Over Dividends Of Democracy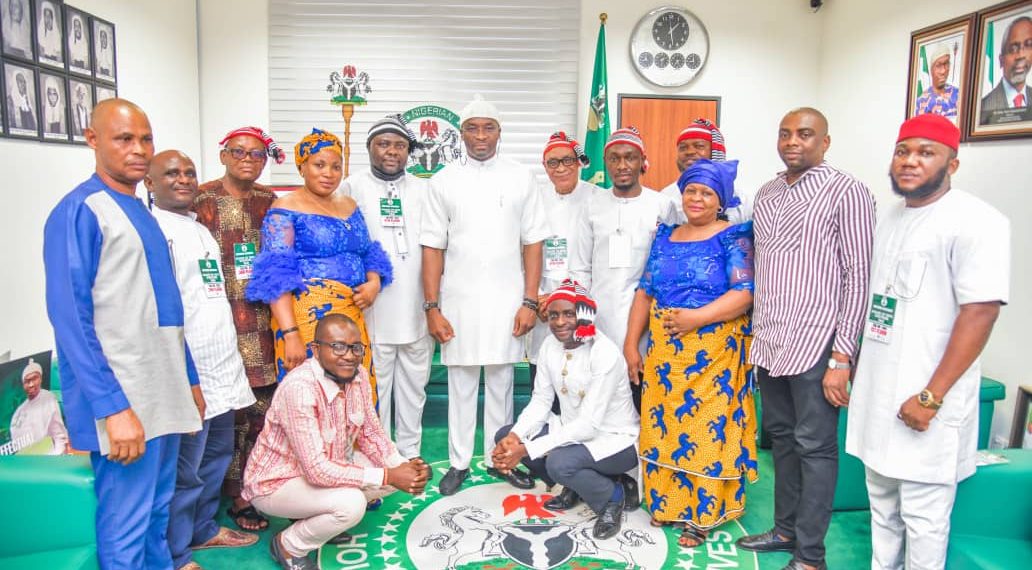 — Rep: "I Am Truly Motivated To Do More For The Community"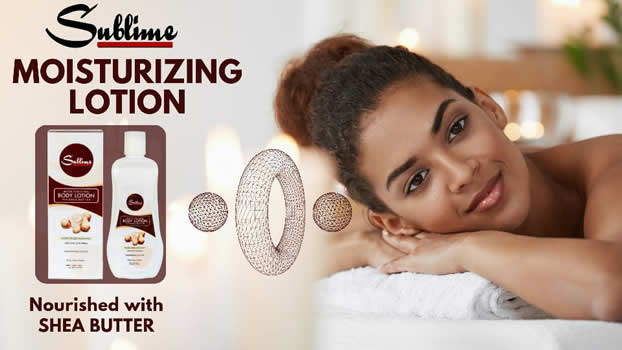 The member representing Bende Federal Constituency, who is also the Spokesperson of the House of Representatives, Rep. Benjamin Kalu, on April 4th, 2022, received delegates from Apuanu Item Development Union, Abuja branch, who paid him a courtesy visit in his office at the National Assembly Complex.
The delegation, led by Prof. Mba Okoronkwo, OON, a former Deputy Vice Chancellor of National Open University of Nigeria (NOUN), paid the lawmaker the visit on behalf of Apuanu Item Community in Bende Local Government Area of Abia State to express gratitude over constituency projects and quality representation they have enjoyed since the election of Hon Benjamin Kalu as their representative at the House of Representatives in Abuja.
The Vice President of the Association, Mr. Daniel Nwachukwu, while introducing the delegates, thanked the lawmaker for being receptive to his constituents.
He described Hon Kalu as "a compassionate leader, one who is ever willing to listen to the problems of Bende constituents."
The Chairman of the Union, Abuja Branch, Mr. Samson Eke Onuoha, in his preliminary speech, expressed gratitude to Rep. Kalu for "representing Bende in a very outstanding way."
He recalled that he was in Apuanu Item before the end of the year 2021 and saw the foundation of the block of Six classrooms in Apuanu Item Community Primary School which was undergoing construction at the time. He also expressed delight to see that within three months, the building was completed, adding that in less than a month, the honourable member also flagged off the construction of Amaokwe-Akanu Road.
Mr. Onuoha stated that Rep. Kalu is not the first to represent Bende as the Federal Constituency had several representatives at the Green Chamber in the past. He however noted that Hon. Kalu has delivered notable and quality representation there.
He therefore assured the representative that Apuanu Item Community is solidly behind him in whatever position he intends to vie for as the elections draw nearer.
Speaking on behalf of Apuanu Item Community, Prof Mba Okoronkwo, who led the delegation, said they came "to appreciate the lawmaker for his exceptional approach to representation and delivery of dividends of democracy to Bende Federal Constituency.
Prof Okoronkwo said Hon Benjamin Kalu "has successfully put his name on the lips of all and sundry in Item, including children, mothers, and youths through the numerous projects he has facilitated," adding that "there is no form of doubt that he came to serve the people and not to enrich his pockets."
The professor prayed God to strengthen the lawmaker, "uphold his efforts to transform Bende," and protect him from any weapon formed against him.
He further seized the opportunity to call for the attention of the legislator to some pressing needs in the community, adding that like Oliver Twist, they also came with requests for more.
He appealed to the representative to attract more infrastructural developmental projects, particularly the completion of the Okpokwu Bridge which in his words "will lead Apuanu to her gold mines as other natural economic resources will be easily accessed to boost the socio-economic activities of the community and other neighboring communities in the constituency."
Apuanu Item Community, through the delegates, also requested for a Community Study Center of the National Open University to be cited in Apuanu Item to complement the study centre already attracted in Bende.
Prof. Okoronkwo, on behalf of Apuanu Item community, also specifically encouraged Rep. Kalu to help in securing jobs for young graduates in Item.
He assured the representative of the support of Apuanu Item Community and Item in general for whatever political party and position he decides to go for in 2023, adding that "his victory is non-negotiable."
In his response, Rep. Benjamin Kalu expressed gratitude to the union for honouring him with such a visit, stating that he is indeed motivated to do much more.
He added that whatever he does for the people of Item is well deserved. He recounted their efforts in the last elections which, according to him, has remained indelible in his mind.
In his words: "You have shown that though you are in Abuja, your mind is on what we are doing in the communities.
" This appreciation is a huge one. I am truly motivated to do more and I must say this, nothing is too much for the people of Item. Whatever I do, you deserve it. This is my own way of showing my appreciation through projects.
"Now, you have come back to appreciate me with gifts. I will also come back to do more and more projects.'
'We are not in politics to increase our pockets but to reduce poverty. If I can do these in two and half years, you can imagine what will happen in subsequent years and this is what representation is about'
'When the atmosphere for learning is good, assimilation is enhanced in our kids,' he said.
He recalled that while commissioning the block of six classrooms in Apuanu Community Primary School, he saw brilliant pupils and teachers, adding that he was impressed by what he saw in Apuanu Item. He therefore promised to go back and do more, adding that the classrooms have since been filled with desks and seats to ensure that the pupils do not sit on the bare floor.
Rep. Kalu also took time to catalog ongoing and completed projects in Item, which includes;
distribution of educational materials in all community schools in Item, a solar powered borehole at Okoko Item, 300KVA transformer at Amaokwe Item, renovation of a 3 classroom blocks in Okai Item, renovation of 4 classroom blocks with office and store in Amaekpu Item, construction and furnishing of 3 Classroom blocks in Item Community High School, construction and furnishing of six classroom blocks in Apuanu Item Community Primary School, Umunnaato Healthcare Center In Apuanu Item, construction of Amaokwe-Akanu road, and numerous job opportunities for graduates from Item.
While acknowledging the requests made by the union for Apuanu Item Community, Rep. Kalu assured them that talks for the approval of Okpokwu Bridge construction, as well as the Study Center are ongoing and that there is hope for a positive outcome.
He also announced that a Health Center, which is in the memory of his friend, the late Eze Nelson Orji Agwu of Amaekpu Item, has been approved and that the construction will commence soon.
Other delegates present at the courtesy visit include; Mr. Chimezie Egwu, Mr. Iheuko Ibezim, Barr. Ebenezer Amadi, Mr. Mandela Egburuonu, Mr. Daniel Nwachukwu, Mr. Kalu Jacob, Mr. Williams Ogonnaya, Mr. Richard Anya, Mr. Emeka Amadi, Mrs Charity Nwachukwu, Mrs Stella Abiayi and Mr Sunday Abiayi.
Drumafricanews earlier reported that the association, Apuanu Item Development Union, presented gifts of appreciation to the Representative on behalf of the community while Rep. Kalu also used the opportunity to redeem parts of the pledge he made to the Development Union during the last new yam festival as he handed over the cheque to the leader of the delegation.