Abia 2023 Governorship: Leaders tackle Okezie over moves to deny Abia North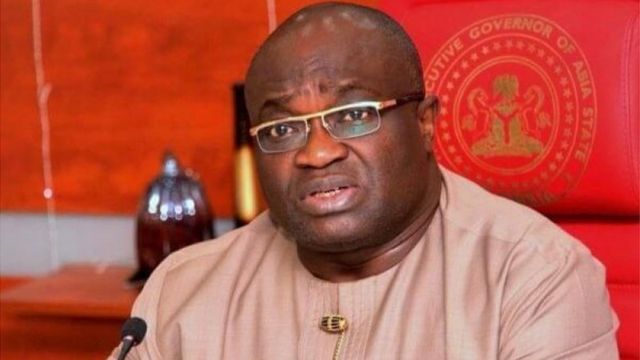 — We Won't Allow This Injustice, They Warn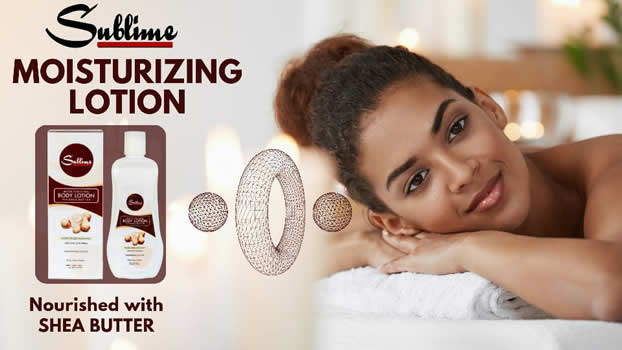 — Say It Will Promote Insecurity
By Our Reporter
Barely a year before the emergence of a new administration in Abia State, the intrigues over the choice of Governor Okezie Ikpeazu's successor has become a source of heated disagreement within the ruling political family in the state.
NewsOrient reports that within the week, some political leaders from Abia North Senatorial District, including powerful members of the ruling political family in the state, warned Governor Okezie Ikpeazu against what they described as "his latest resolve to deny Abia North Senatorial Zone the chance of producing his successor in 2023 as agreed when Ikpeazu emerged as the state governor.
They alleged that Governor Okezie Ikpeazu recently attended "secret meetings with some political forces in Ngwaland where he confided in some select leaders in the area that he will neither respect the Abia Charter of Equity that would ordinarily favour Abia North Zone to produce his successor in 2023 nor give the entire Abia North Senatorial Zone and Umuahia North Local Government Area in Abia Central Senatorial Zone the opportunity of contesting for the governorship ticket of the ruling party, the PDP."
An insider, who spoke to a select editors on behalf of Abia political leaders, said "we took this very seriously because the governor made these declarations to at least three political caucuses in Ngwaland. So, the allegation that the governor has resolved to deny Abia North Senatorial District of their right is real. It is no longer a mere speculation. Before now, keen observers of Governor Okezie's body language accused him of planning to jettison Abia Charter of Equity and all other political understandings in order to instal a particular stooge. Many of us, as political insiders in the ruling party and as leaders in the state, dismissed that allegation because we know how Governor Okezie emerged as the state governor in 2015 and how he secured his re-election in 2019. We know the agreements that were reached and we thought he and his handlers would not want to go back on these fair agreements at the risk of disturbing the peace Abia has enjoyed so far.
"Today however, we have discovered that in the last six or so days, when he met with several groups, he actually confirmed to them his resolve to ignore the existing agreements, the same agreements that ensured his emergence as the state governor. He resolved to impose a particular loyalist of his, who is from Isiala Ngwa North Local Government Area in Abia Central Senatorial District," the source said.
The source also said the governor allegedly told the elders and political leaders he held the secret meetings with that he took the decision because he "does not see anybody from Abia North Senatorial District rich enough to contest and win Abia State governorship election in 2023."
"The governor, who has been under sustained pressure from some Ngwa political interest groups, first made up his mind to choose his successor only from Ngwaland. At that time, he resolved that he could choose his successor from any part of Ngwaland, including his Senatorial District, Abia South. This decision was without recourse to the fact that he, also from Abia South Senatorial District, would, in 2023, complete his two term tenure as the State Governor.
"Based on this revelation, we now believe that it was because of this original resolve that Governor Okezie Ikpeazu told virtually every Ngwa community he visited recently that they were still included in the communities eligible to produce his successor. You will recall that this has created so much confusion both in Abia South, his senatorial zone, whose patriotic leaders boldly pointed out at any of such gatherings that they have had their eight years two terms and of course in our Abia North Senatorial Zone whose turn it is to produce the state governor in 2023."
This Fall Apart …
Before the latest development, the impression within the state was that Governor Okezie Ikpeazu and the political family he belongs to in Abia State wanted to retain the zoning policy they are known to have promoted over the years. NewsOrient learnt that a dangerous disagreement has blown to the open like a deadly wind. It seems therefore that there is no longer consensus on this matter even within the once united top echelon of the ruling political family.
One of the concrete evidence of the emerging disunity within the once united ruling political family is the fact that top members of the family in Abia North are currently at a loss on why Governor Okezie Ikpeazu suddenly resolved to shop for his successor from Abia Central Senatorial District, the former Governor Theodore Orji's zone from where power was handed over to him, just seven years ago. This is even more so because, according to our source, they are fully aware the former governor and serving Senator, representing Abia Central Senatorial District, Senator T. A Orji, has remained an apostle of zoning on the basis of senatorial districts, a position that made him to hand over power to Ikpeazu in 2015 in spite of all odds."
Abia Three-Zones Rotation Arrangement:
Abia State, like other states in the country, is made up of three senatorial zones: Abia North, Abia Central and Abia South. When Nigeria returned to civil democratic governance in 1999, the first governor of the state, Senator Orji Uzor Kalu, hails from Abia North Senatorial District. His government, in pursuit of fair play, resolved to uphold the Charter of Equity, a strong pillar upon which the state's unity has stood since its creation. So, when Kalu completed his two-term tenures, he resisted every opposition and ensured that power was handed over to Senator Theodore Ahamefule Orji who hails from Abia Central Senatorial District.
Also when Senator T. A Orji completed his two-term tenures in 2015, he handed over power to Governor Okezie Ikpeazu who hails from Abia South Senatorial District. The slogan his administration used to convince Abians then was the concept of 'Oke Zuo Abia;' the need to favour all parts of Abia. Based on the spirit of the charter and the political agreements made by leaders and elders of the state, many believe that when Governor Okezie completes his two-term tenures, he will hand over power to a successor from Abia North.
But with the current development, our source said "Now that it seems Governor Ikpeazu may have resolved to jettison this agreement, Abia North will not accept such an unfair change. Abia North is determined to take our turn. Governor Ikpeazu's emergence as governor, through Senator T. A Orji, was based primarily on this zoning agreement. What he is plotting to do is against all agreements made by his people. It is also against PDP's position. I recall clearly that a week before Governor Okezie's re-election in 2019, he sent a delegation of elders and political leaders of Ukwa Ngwa to the leaders and elders of Abia North. That crucial meeting held in Uturu, hosted by Prof Gregory Ibe. Their message was that if Governor Okezie is reelected to complete his second term, at the expiration of his tenure, power will return to Abia North. That delegation was led by former Senate President Adolphus Wabara with the political leader of Ngwa people, Chief Emmanuel Adaelu and Chief (Barr) Theo Nkire, the first Attorney-General of Abia State, among others.
"Within the same period, traditional rulers (Ndi Eze) of Ukwa Ngwa met with traditional rulers (Ndi Eze) of old Bende and made a similar promise that if Dr Okezie is reelected to complete his second term, power will return to Abia North. These are part of what we used to convince our people to vote for Okezie and PDP both in 2015 and 2019. So, an attempt to change the goal post at the middle of the game would not be acceptable. It is an ill advised venture which will not only fail but is capable of fueling insecurity in Abia State," our source said.
He added: "Practically, every state have decided that their governor will come from the senatorial zone that provided the governor in 1999. The recent Anambra Governorship Election is an example where the three major political parties( APGA, PDP and APC) all picked their governorship candidates from Anambra South Senatorial Zone, the same zone that produced Dr Mbadinuju as Governor in 1999. In Anambra State, all the zones have taken their turn and agreed to return to Anambra South where it started from in 1999. This is the right thing to do here in Abia. Like in Anambra, in Abia, all the three zones have held power. In Abia, all the zones have held power for two terms of eight years. So, the right thing to do is to return power to the zone that first held it.
"The plan for an Ngwa man to hand over to another Ngwa man is one oppossed by majority of Abians because it will be seriously resisted and there may be crisis in the state. It will also mean that the governor has carved out Abia North Senatorial Zone and Umuahia North Local Government Area as not belonging to Abia State.
"Also, to buttress the fact that the governor has picked his preferred successor devoid of democratic means, he actually told members of his cabinet at a recent meeting in his country home that his successor knows everybody at the meeting and that everybody at that meeting knows his successor. This confirms that he has already made a choice and the people he spoke to know the choice.
"Furthermore, zoning and rotation of political offices are contained in the PDP constitution. Everything the governor is planning to do go against both the Constitution of Nigeria and the PDP Constitution.
He must note that rotation is done clockwise and not anti-clockwise or pendulum," the source said.