OPINION: Orlu Continues To Bleed!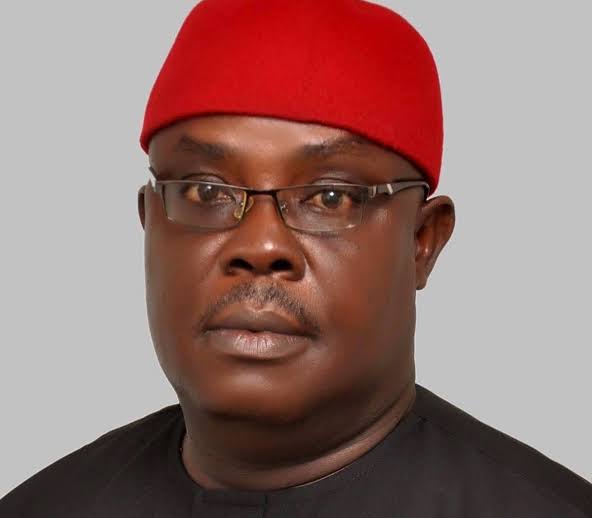 By Emeka Alex Duru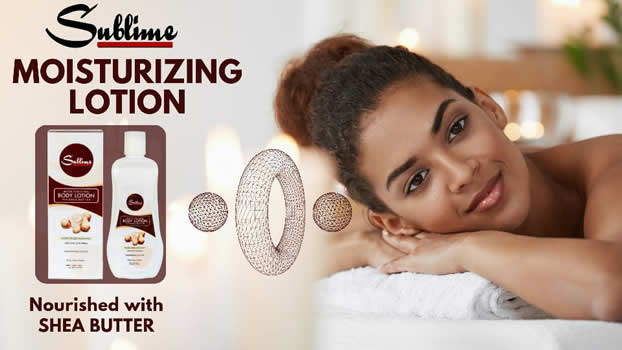 Orlu remains under stress in the face of killings and destruction of property, yet nobody really wants to assume responsibility.
No matter the efforts to stay off the unsavoury developments in Orlu, Imo State, if only to preserve one's sanity, the urge to return to them, surges.
I have come to notice a certain form of emptiness each time one reflects on how an otherwise placid entity has turned a war zone. It thus tempts, at times, to wish away the reality and pretend that all is well. But then, they are not. If anything, the conditions in Orlu are speedily getting out of hand.
Three instances prompted this intervention. The first was a desperate comment by a fellow Orlu son, Inno Okereke, in his FACEBOOK, social media platform in which he lamented on the deteriorating situation in the city. Next was a penetrating question by a senior editor, Felix Abugu, in media forum, where he asked, 'Why only Orlu, or rather, why mostly Orlu?' A personal experience on the sorry state of affairs in Orlu, last Easter, is another reason to draw attention to the disquiet in Orlu.
Okereke wrote, "Orlu is the next urban city after Owerri the capital of Imo State. Today Orlu that used to be the biggest commercial town in Imo is a ghost town, courtesy of insecurity pervading the country. Banks in Orlu have closed shops and people are now required to go to Owerri or Ihiala to do major banking businesses.
"Monday in Orlu is a grave site. No movement in or out of the city. Because of intimidating police presence on the roads, shop owners are afraid to open their shops even on non-sit-at-home days. Road side mechanics, hawkers, Keke and okada operators, and other hand-to-mouth hustlers are hard to locate. If you have a punctured tire on the streets of Orlu, you are on your own.
"Filling stations are virtually closed. Youths are in hiding. Life has virtually disappeared from the hitherto boisterous city. You have to call from neighbouring towns or villages before venturing into Orlu Urban. Occasional gun shots are common and no longer unusual. But above all, aside Owus avenue, no other road is passable left or right in Orlu. I weep for Orlu, my natural home town".
You may not entirely agree with Okereke on the sequenceas of his presentation but certainly not on the logic and authenticity of the issues he raised. What perhaps may give you a direct picture of the situation in Orlu is a chance discussion with any of the commercial drivers plying the area.
On Easter Monday, pressing family matters and the daring instinct of a reporter, made me undertake a visit to the city. It was one attempt that almost proved costly. From Lago to Awka, you would not notice much signs of danger. In Onitsha, though the vehicular movements were considerably reduced, people still moved about. The New Parts Market in Nkpor was in business. Down town Oye Agu Market, in Abagana, Njikoka Local Government Area, was in full swing.
Trading and other commercial activities went on at the Awka-Agulu axis. It was towards Ekwuluobia, side of Anambra state, that movement began to thin out. That was where my challenge began. But what seemed a saving grace appeared when a tricycle operator volunteered to take me to Akokwa, entry point to Imo.
Skeletal activities were noticed in Akokwa but it was apparent that things were not normal. There was no vehicle going to Orlu Township. All the people within the garage who I approached and pleaded with to take me to Orlu, at whatever cost, resisted the offer. In fact, one of the men apparently sworn to drinking their lives away, mocked if I was on a mission to lure them into danger.
What initially seemed a casual joke from the man began to take uncertain turns when I noticed that they had started speaking in low voices and were making conspiratorial glances at me. I needed to act fast. I went for my bag, unzipped it, pretending to be looking for a particular item, but essentially to make them see that I was a genuine traveller. To convince them of my person and mission, I asked them about three prominent and educated men in the community, informing them that one of them, currently living in the United States, was my classmate in secondary school. That paid off. One of them, then took me by the side and demanded to know why I wanted to take the risk of going to Orlu on a Monday. Satisfied with my explanation, he advised me to exercise some patient, assuring that a vehicle would be available later in the day.
His counsel and assurance eventually worked. At about 5.20 pm, a taxi pulled up, beckoning on Owerri passengers. I told him I was stopping at Orlu, which I learnt, ordinarily attracted a fare of N400 but he insisted he was going to Owerri at N2000. I had no option, I paid him the amount.
Less than 30 minutes later, we were in Orlu Metropolis. That, I had thought, was going to be the end of my travail. But it turned out the beginning, as I did not see any meaningful soul at the usually boisterous Ishi Beach (the junction leading to the autochthonous Orlu Community).
Obviously deranged souls and urchins were the faces that confronted me. No vehicle, no tricycle, no commercial motor cyclists! It was raining. And the night was creeping in! I hit the road, with my bag on my head.
Shortly after, a young man on Okada rode past, made a reverse and offered to take me out of where he said, was a danger zone. He eventually took me home.
In the house, I suspected that my people were not sure I was not a ghost. My thoughts panned out when my brother dialed my number and discovered that I was with my phone. That convinced him I was alive. And then, the blame game on why I took the risk, began to rain.
Orlu, he confirmed, is still in huge mess. Since the #EndSARS protests when the peaceful atmosphere of the area was violated, Orlu has not been its usual self. The people currently live in fear – fear of the overzealous law enforcement officers, fear of the unknown gunmen and fear of stray bullets. Businesses have gone down completely and social life, virtually obliterated.
In the entire 12 councils in Orlu zone, particularly, Oru East, Oru West, Orsu and to some extent Orlu, Nwangele and Nkwerre, it is one sordid story of bizarre killing or another, almost on daily basis. Hitherto popular Mgbidi, Ihiala, Okporo and Banana Junctions, are currently dark spots.
That is why the question by Abugu on 'Why only Orlu, or rather, why mostly Orlu?' finds relevance. But the political leaders in the zone and the state, do not seem to address their minds to this important question. Neither the member representing Orlu/Orsu in the House of Representatives, Jerry Alagbaoso, nor the Senator representing the District, Rochas Okorocha, has taken strong position against the ugly situation in the area.
The state government and opposition political parties are also not helping matters. They are playing politics on it. The entire thing is mired in needless conspiracy theories that keep working against the people. The governor, Hope Uzodimma, keeps blaming the opposition for the mayhem. The opposition accuses him and his government of orchestrating the killings. Security forces accuse the Eastern Security network (ESN) of masquerading as the unknown gunmen causing the confusion. The Indigenous Peoples of Biafra (IPOB), says it is not ESN that is behind the bloodbath but the security agencies, particularly the Department of State Services (DSS).
Nobody really wants to assume responsibility. Nobody really wants to assert authority. And Orlu continues to bleed!
— Duru is the Editor of TheNiche Newspaper