Opinion: Buhari's False Sense Of Victory And Audacity Of Terrorists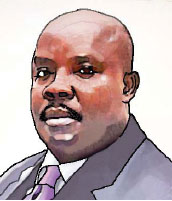 By Emeka Alex Duru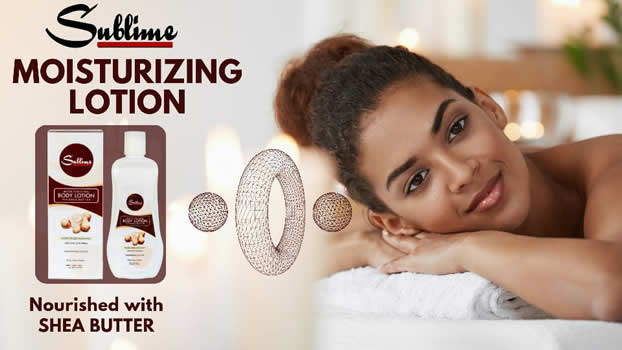 On Tuesday, June 21, the Senate raised alarm on the existence of terrorists' enclaves in communities within three local government areas of Kwara and Niger States.
The communities identified to have been infiltrated by the criminals included Kaiama, Karonzi-Yashikira in Baruten Local Government, and Wawa and Babanna areas in Niger State.
Two weeks later, precisely, on Tuesday, July 5, Kuje Medium Prisons in Abuja, the nation's capital, came under heavy bombardments by unknown gunmen. The Centre hosted high calibre suspects and convicts.  64 Boko Haram commanders and other hardened criminals inside the facility were released by the attackers
Same Tuesday, gunmen, suspected to be terrorists, ambushed and attacked the convoy of the advance team of President Muhammadu Buhari's security guards and other officials, near Dutsinma, Katsina State.
Two officers in the entourage were reportedly injured.
Hours earlier, the Police Area Commander of Dutsinma, Aminu Umar an Assistant Commissioner of Police (ACP) was killed in a gun battle with the terrorists in Zakka forest, Safana Local Government Area of same Katsina State.
Yet, a day or two earlier, the President and his Information Minister, Lai Mohammed, were literally in competition, lying before the world that the monster of insecurity in Nigeria has been substantially degraded.
"We are leaving the country much more secure than we met it," Mohammed boasted before Reuters, a foreign news medium in London.
Buhari on his own, told Bloomberg, another media conglomerate, that insurgents are no longer in control of any part of the country, unlike what obtained in 2015 when Boko Haram held a large chunk of its territory.
To flaunt the extent his administration had decimated the terrorists, Buhari enthused that the leader of ISWAP was eliminated by a Nigerian Airforce airstrike in March, attributing the feat to jets acquired from the US and intelligence shared by British.
For him, the jets from America and intelligence collaboration with Britain stand as testament to renewed trust between Nigeria and her traditional western allies under his government.
His only concern was for the same international partners to take additional steps by proscribing the Indigenous Peoples of Biafra (IPOB) as a terrorist organisation.
Incidentally, while Buhari was making his bogus claims, a priest of the Catholic Church, who was kidnapped by bandits in Kauru local government area of Kaduna State, Reverend Father Emmanuel Silas, managed to escape from his abductors.
He was kidnapped from the parish rectory of Saint Charles Catholic Church, Zambina in Kauru Local Government within the early hours of Monday, July 5.
But his colleague, Reverend Father Vitus Borogo, who was in charge of the Kaduna Polytechnic Catholic community, was not that lucky.  Reverend Borogo was killed on his farm at Kujama in Chikun Local Government Area of Kaduna State, on Saturday, June 25.
Elsewhere, two Catholic priests, Rev. Father Udo of St. Patrick Catholic Church, Uromi, and Rev. Father Philemon Oboh of St. Joseph Retreat Centre, Ugboha in Edo State, were kidnapped on Saturday, July 3.
All these happened after the Sunday, June 5, attack on St. Francis Catholic Church, Owo, Ondo State, in which no fewer than 40 worshippers, including children, were killed and others injured on the church premises.
Yet, the President keeps telling the world that all is well within his domain. Nothing could be more ridiculous from the head of a country that has been seriously held down by an unsettling regime of insecurity.
The President and his team are simply shadow boxing. To say that the administration has lost touch with the security situation in the country, is being mild in rating it. It is simply not on ground. The truth is that Nigeria had not had it this bad in all aspects of its existence. Presently, in all parts of the nation, insecurity has dogged the citizens, making mockery of life and investments. Many Nigerians leave the country daily for other countries. Multinational organisations are divesting from Nigeria, with foreign direct investment, at all-time low. In the last five months, university students have been at home, no thanks to the face-off between their teachers and the federal government.
Labour Party (LP) presidential candidate, Peter Obi, brought the gory picture nearer home the other day when he situated the parlous state of the country. He said, "Today, Nigeria tops the list of fragile, failing states and ranks third on the list of most terrorised countries in the world. We have, since 2019, become the world poverty capital.
"We now have an army of 50 million out-of-school children, out of which about 60% of them have not been to school at all. Nigeria is now the most stressful country to live in, according to the stress level index".
These are fact, backed by statistics. And statistics do not lie. In many ways, former Senate President, late Dr. Chuba Okadigbo, was right that statistics are like bikinis; what they conceal are far more interesting than what they expose.
What President Buhari and his team try to hide from the outside world on the uncertainties in Nigeria, are known more than what they brandish as achievements.
 The world has shrunk to a village setting by virtue of technological innovations.
So, when they claim that terrorists have been decimated and their potency de-activated, their audiences know that they are not stating the truth, given the number of attacks on the citizens by the hoodlums, daily.
 When Lai Mohammed says the administration is leaving the country safer than it met, he knows he is lying but merely being sycophantic and humouring the President with what he would love to hear.
The Minister knows that he cannot visit and spend two days in his Kwara home state, without an armada of security personnel. The situation is that bad
.
What the government needs to do – and we have stated this severally – is to come down from its high horse, convoke a national gathering or reach out to Nigerians with sufficient security and intelligence capabilities, across party line on the way out of the current crisis.
It is high time the President got out of his false sense of victory and admit that the terrorists and bandits are really on rampage and have boxed the country to a corner. Their audacity and corresponding successes are realities that should command attention.  And in doing this, time is of essence!