Obi As Overlords' Nightmare In Nigeria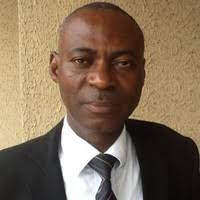 By Sam Egburonu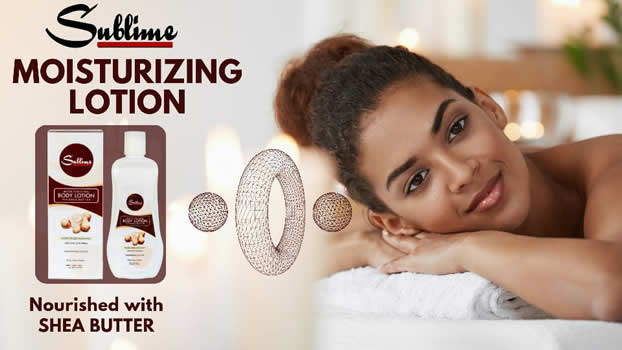 Today, wherever he goes, expectant youths, women and other long suffering Nigerians troop out in their thousands to catch a glimpse of Mr Peter Obi and to express raw support for his 2023 presidential ambition.
The development is one nightmare Nigerian political Overlords, who have evidently held the country down for decades, never prayed for or imagined will materialise in their lifetime.
But it is here, the movement for a New Nigeria, a movement, no human, not even Obi, actually sat down to plan or plot.
It is interesting to recall that when the Obi Movement debuted, rather quietly, following after Obi's humble mien, and was first championed mainly by online media, the powerful political Overlords in Nigeria, who boast of ownership and control of the so-called "mainstream media," dismissed it as "a child's play that lacks grassroots structure."
It was their first fatal misjudgment for that despised 'little fire' has already caught up with the dry leaves of long suffering masses of Nigeria and has exploded into a raging harmattan wild fire too hot to approach and to douse.
Daily, in the world wide web, on air and in the prints, Obi-Datti supporters, come out powerfully to express readiness to give their all to Mr Peter Obi and his running mate Dr Datti Ahmed in order to reclaim the land, Nigeria – the once giant of Africa, the once pride of the black race, which has today been reduced recklessly, by the same Overlords, to one of the world's foremost centres of hunger, of insecurity and of petty hatred.
The sheer desperate enthusiasm of Nigerians daily identifying with this movement and their raw passion, so fierce, so overwhelmingly bold, will certainly form a good subject of further study in political and social development of nations.
Already, the other contestants for Nigeria's Presidential Election in 2023, who dismissed the evolving revolution with a wave of the hand, have come to learn that the forthcoming Nigerian General Election is poised to be different from the ones they easily rigged in the past with their ill-gotten money and jungle threats.
This is because there are strong indications that the average Nigerian voter for the 2023 Election is different from the voters of past elections in Nigeria.
Today's would-be voters in Nigeria are too angry to succumb to cheap blackmail, wicked tags, bribery and threats.
One can confirm this view by noting the rare determination of today's would-be voters in their struggle to get Permanent Voters Card. It can be said that there has never been anything like it in the annals of Nigerian politics and elections.
The simple question one can ask is, why are Nigerians, especially youths and women, suddenly desperate not to be disenfranchised?
The answer, if you ask me, is deeply rooted in their current bitter experiences. It has never been this bad, many agree!
I saw a group of housewives in Lagos at the weekend lamenting the high cost of garri, beans, rise and salt. One of them, a Yoruba said just because she complained that the usual "monthly food money" he gives can no longer feed the family for a week, her husband ran away from the house, leaving her and her children to suffer. She
cursed and shouted at the top of her voice that she is tired and that the only thing left is for her to sell "her dignity as a woman." She was particular about the high cost of kerosene and charcoal swearing that it will never be well with the leaders that exposed her and her family to this level of embarrassment and wickedness.
The second woman, who appears to be a salaried worker said it is unbelievable that Nigerian women, daily humiliated in the market as they can hardly afford mere salt anymore, will still listen to the "old crooks and their lies."
Together, the women expressed hope that in the comming elections, Nigerian voters, especially women, jobless youths and students, some of who have lost a whole academic session to ASUU strike, will not only exhibit more commitment to cast their votes but will also monitor their votes to ensure they count.
This is a pointer to the current temperament.
Every Nigerian, including the once boastful Overlords can hear the echo of the new song.
Months away from the Election day, the hitherto boastful Overlords are already sober and  secretly feeling threatened. As a result, insider information confirm that even the leaders of the big political parties, especially the ruling All Progressive Congress (APC) and the People's Democratic Party (PDP) have hired 'great' hands to help stop the growing Obi-Datti Movement in Nigeria.
I am told that part of their grand strategy to stop Obi is to de-market him by projecting him as the candidate of the Igbo of the Southeast Nigeria.
But this strategy appears to have suffered still birth as Obi's passionate supporters troop out daily in their thousands and millions  from every part of Nigeria – Northeast, Northwest, North-central, Southeast, Southwest and South-South.
Also in all mixed gatherings in Nigeria and overseas, whenever Obi enters, or whenever his presidential candidacy becomes a topic of discussion, be it in Churches, Mosques, Social or political gatherings, parties or even inside public commercial buses, the ever increasing army of supporters of the new movement from different tribes defy fear or any primitive tag to express passionate desire to change and rescue Nigeria.
It seems obvious therefore that the Obi-Datti ticket now translates to a New Nigerian Movement and not the old tags of tribe, religion and zone which the Overlords have used over the years to deceive ordinary Nigerians and to steal their common patrimony.
It is a movement that has today gone beyond Obi and his political party, the Labour Party. It is today a mass struggle to save Nigeria and Nigerians now on the brinks of starvation and untimely death.
The truth is that Nigerians are today tired of the Overlords' impunity. They see the ruling APC and PDP and the same old faces they present for 2023 as the same structures and the same people that have dealt Nigeria and Nigerians the painful blows they are still suffering from.
What the teeming youths and other disillusioned Nigerians want today include a new face and a new structure – a new structure built around the people of Nigeria and not the old structure oiled by the greedy Overlords and built around brainless thugs at grassroots level.
So, among the frontline Presidential Candidates, Obi is no longer the underdog the Overlords thought he is. He has become the people's hope of deliverance.
So far, this former Governor of a State in Nigeria, with verifiable records, has not disappointed.
 In his own words, he promises the suffering and hungry Nigerian people of a better economic management of the country. Not through third parties, but personally, Obi intelligently explains offhandedly, even on national television live interviews, how he would effectively manage Nigerian economy and save the dying people and the dying country.
Given the downturn of Nigerian economy today and the devastating effect of this reality on average Nigerians, many say Obi is the type of leader the hungry and angry Nigerians are looking for to ensure a positive turnaround.
So, these millions of hungry and angry Nigerians have offered themselves, even when they were not given any "shi shi" to build a new structure that will midwife the birth of a New Nigeria of hope.
— Samuel Egburonu is the Publisher of NewsOrient medium. He can be reached at: Email: egburosam1@gmail.com
Phone: +2348023165410