Nigeria, Cameroon Inaugurate Cross-River Border Bridge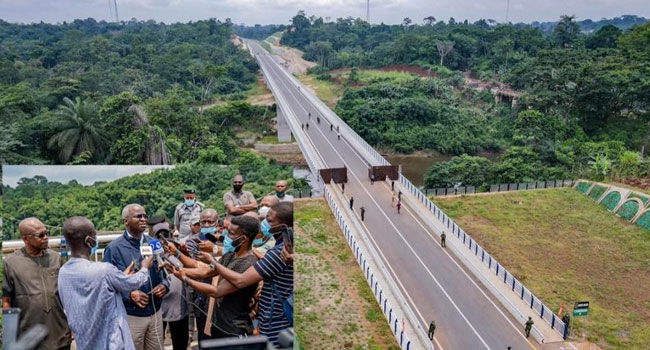 –—"We are not just trying to connect Nigeria and Cameroon; we are trying to connect Lagos to Mombasa in Kenya and this is the significance of this bridge," says Fashola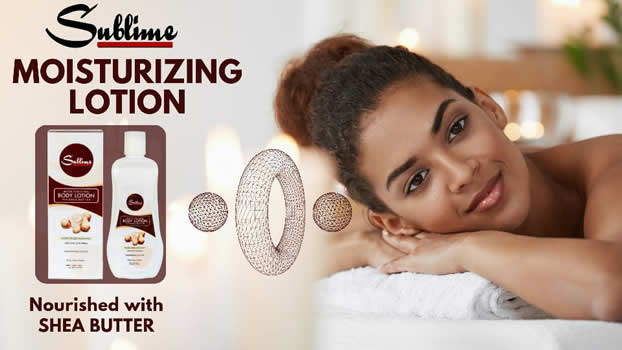 Nigeria and Cameroon have inaugurated a newly constructed border bridge that links the two   countries.
They also inaugurated a joint border post.
Information on the details of the inauguration is contained in a statement issued by Mrs Anastasia Ogbonna, Deputy Director, Press and Public Relations, Ministry of Transportation, Nigeria.
The statement said President Muhammadu Buhari was represented by the Minister of State, Foreign Affairs, Amb. Zubairu Dada, while President Paul Biya of Cameroon was represented by the country's Minister of Public Works, Mr Emmanuel Njoumessi.
According to the statement from Nigerian Government, "Buhari said the 1.5 km Ekok/Mfum Bridge and Joint Border Post (JBP) at Mfun, Cross River 'would deepen socio-economic and diplomatic relations between both countries."
He added that "It will also serve as a vital link between the Western and Southern African regions.
Buhari said: "The Federal Republic of Nigeria also expects that this Joint Border Post and bridge will enhance security patrol and facilitate effective cooperation in this part of our border with the Republic of Cameroon.
"It is also our hope that it will complement the efforts of the governments of Nigeria and Cameroon to combat the scourge of terrorism and violent extremism in our region," he said.
The Nigerian President also commended the development partners, African Development Bank ( AfDB) and World Bank "for providing the funds for realisation of the project."
Buhari also commended support of the Economic Community of West Africa (ECOWAS) and Economic Community of Central African States (ECCAS) in helping Nigeria and Cameroon complete the project in record time.
 President Paul Biya of Cameroon, said, "the construction of the bridge over Cross River is part of "the Transport Facilitation Program on the Bamenda – Manfe – Abakaliki – Enugu – corridors."
 Biya explained that "the corridor covers 441 metres of road that will facilitate trade and strengthen relations between Cameroon and Nigeria."
 Nigeria's Minister of Works and Housing, Babatunde Fashola, also spoke at the event.
Fashola said "What is most important is that this bridge connects Nigeria and Cameroon. It is the beginning of a trans-African connection.
"We are not just trying to connect Nigeria and Cameroon; we are trying to connect Lagos to Mombasa in Kenya and this is the significance of this bridge," he said.
Photo credit: African Leadership Magazine