NEWS PEOPLE: Adamsons; New Couple With Dream Of A New Nigeria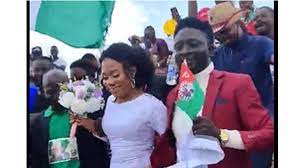 By Sam Egburonu, Editor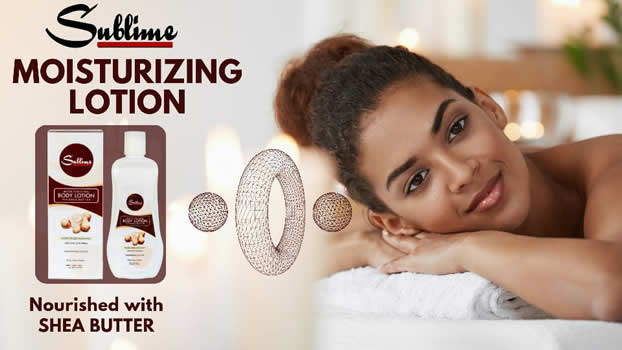 As they joined the Abuja rally for Obi-Datti ticket straight from their wedding service, still wearing their glamorous wedding dresses, Mr and Mrs Desmond Adamson caught the attention of millions of Nigerians within and outside the country.
Merely few hours after the rare show of passion in the reality of their conviction, the newly wedded are already being referred by many as the current Obi-Datti Couple.
It was not only because of the sheer drama but also in the clear vision easily drawn from comments on why they chose to spend their special day in a pre-political rally instead of the conventional romantic setting.
Their courage and high spirit are equally symbolic of what to expect when the 2023 electioneering campaigns eventually begins.
Mrs Adamson, in particular, amazed even her fellow Obidents in the rally.
As she kept pace with the enthusiastic mammoth crowd of Obidents in her wedding high-heel shoe and the flowing bridal dress, Mrs Adamson understandably became the centre of attraction.
Her conviction is even more instructive. Explaining why she would attend such an event on her special day, Mrs Adamson said: "We want to have kids in a country that is free from violence, insecurity, free from poverty, and hardship.
"That is why I said I must be here today to lend my support to the Obidient movement."
Her husband, Mr Desmond Adamson, who described himself as an "admirer of Obi-Datti ticket, expressed similar dream and expectation.
He said: "Knowing that today, which is my wedding, happens to also be the day for the Obidient movement, I told myself that after church, my partner and I will come straight to join the rally."
He added that he took such a decision because Obi-Datti presidential ticket  "represents hope for a new Nigeria."
The presence of the newly wedded couple in their bridal attire is not only one of the special highlights of the Abuja Obidents rally but has become a powerful symbol of the current passion of young Nigerians of today.
Touched by the rare show of solidarity by the Adamsons, Mr Obi, the Labour Party Presidential Candidate, who was in Kano with his running mate, Datti, as at the time Obidients held the Abuja Rally, immediately commended the couple.
 Commenting on the couple's participation in the rally, Obi tweeted: "Salute and congratulations to this newly wedded couple in Abuja, whose special day coincided with the Obidient Family March in Abuja; and they marched too!"
Alongside the Adamson couple, tens of thousands of other Obi-Datti supporters held a very successful rally in Abuja on Saturday to announce their physical presence and support for the Labour Party Presidential Candidate in the 2023 Elections.
When the history of the Obi-Datti political rallies would be fully documented, it seems certain that this couple's rare display of support would not easily be forgotten.
Source:  http://newsorientng.com
Photo Credit: Punchng.com