Earthquake Kills More Than 4,800 In Turkey, Syria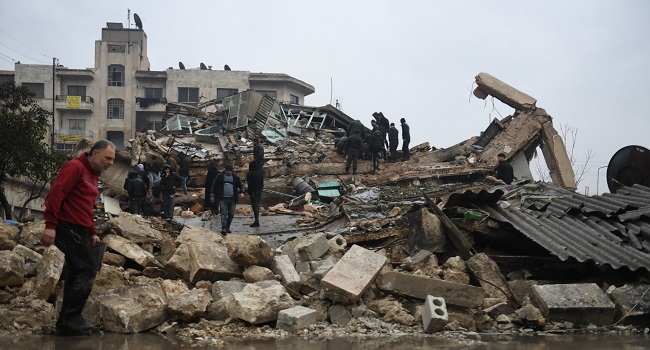 Some of the heaviest devastation occurred near the quake's epicentre between Kahramanmaras and Gaziantep, a city of two million where entire blocks now lie in ruins under gathering snow.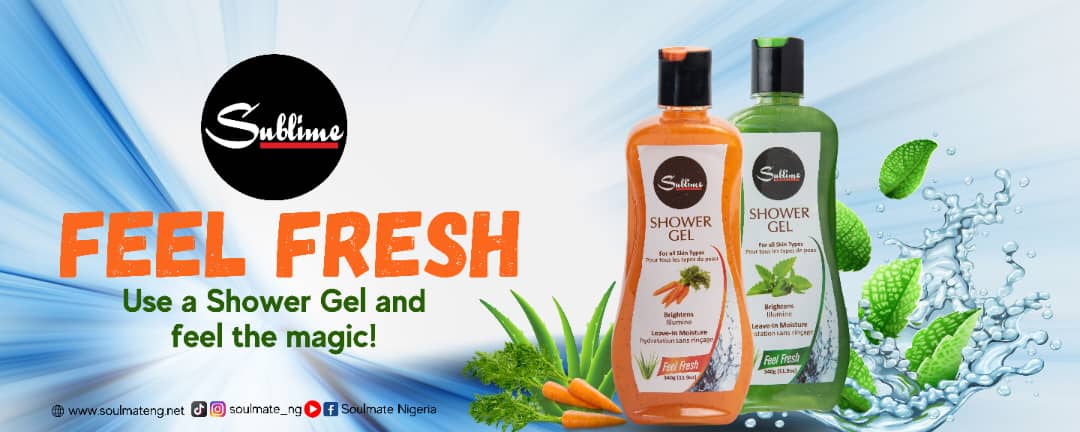 Rescuers in Turkey and Syria braved freezing darkness, aftershocks and collapsing buildings Tuesday, as they dug for survivors buried by a string of earthquakes that killed at least 4,800.
Disaster agencies said several thousand buildings were flattened in cities across a vast border region — pouring misery on an area already plagued by war, insurgency, refugee crises and a recent cholera outbreak.
Through the night, survivors used their bare hands to pick over the twisted ruins of multi-storey apartment blocks — trying to save family, friends and anyone else sleeping inside when the first massive 7.8-magnitude quake struck early Monday.
"Where is my mum?" asked a distraught seven-year-old girl who was pulled — her face, hair and pyjamas covered in dust — from a collapsed building in Hatay, on the Turkish side of the border.
The sense of disbelief was widespread, as residents struggled to comprehend the scale of the disaster."
There are fears that the toll will rise inexorably, with World Health Organization officials estimating up to 20,000 may have died.
"There is a family I know under the rubble," said 20-year-old student Omer El Cuneyd in the Turkish city of Sanliurfa.
"Until 11:00 am or noon, my friend was still answering the phone. But she no longer answers. She is down there."
Overwhelmed medics struggled to treat the estimated 20,000 injured.
The US Geological Survey said Monday's first earthquake struck at 4:17 am (0117 GMT) at a depth of about 18 kilometres (11 miles).
The initial earthquake was so powerful it was felt as far away as Greenland and was followed by a series of aftershocks, including a 7.5-magnitude tremor that struck in the middle of search and rescue work on Monday.
The impact was devastating and sparked a global response, with dozens of nations from Ukraine to New Zealand vowing to send help.
But a winter blizzard has covered major roads into the area in ice and snow and officials said three major airports have been rendered inoperable, complicating deliveries of vital aid.
Much of the quake-hit area of northern Syria has already been decimated by years of war and aerial bombardment by Syrian and Russia forces that destroyed homes, hospitals and clinics.
The conflict is already shaping the emergency response, with Syria's envoy to the United Nations Bassam Sabbagh seemingly ruling out reopening border crossings that would allow aid to reach areas controlled by rebel groups.
The Syrian health ministry reported damage across the provinces of Aleppo, Latakia, Hama and Tartus, where Russia is leasing a naval facility.
Even before the tragedy, buildings in Aleppo — Syria's pre-war commercial hub — often collapsed due to the dilapidated infrastructure.
Officials cut off natural gas and power supplies across the region as a precaution, and also closed schools for two weeks.
The UN cultural agency UNESCO expressed fears over heavy damage in two cities on its heritage list — Aleppo in Syria and Diyarbakir in Turkey.
At a jail holding mostly Islamic State group members in northwestern Syria, prisoners mutinied after the quakes, with at least 20 escaping, a source at the facility told AFP.
The United States, the European Union and Russia all immediately sent condolences and offers of help.
President Joe Biden promised his Turkish counterpart Recep Tayyip Erdogan that the United States will send "any and all" aid needed to help recover from a devastating earthquake.
Ukrainian President Volodymyr Zelensky also offered to provide "the necessary assistance" to Turkey, whose combat drones are helping Kyiv fight the Russian invasion.
Chinese state media said on Tuesday that Beijing was sending rescuers, medical teams and other supplies.
Turkey is in one of the world's most active earthquake zones.
The country's last 7.8-magnitude tremor was in 1939, when 33,000 died in the eastern Erzincan province.
The Turkish region of Duzce suffered a 7.4-magnitude earthquake in 1999, when more than 17,000 people died.
Experts have long warned a large quake could devastate Istanbul, a megalopolis of 16 million people filled rickety homes.
AFP
Photo Credit: Channels Television