AMCON Image Maker, Nwauzor, Others Honoured By FLED Institute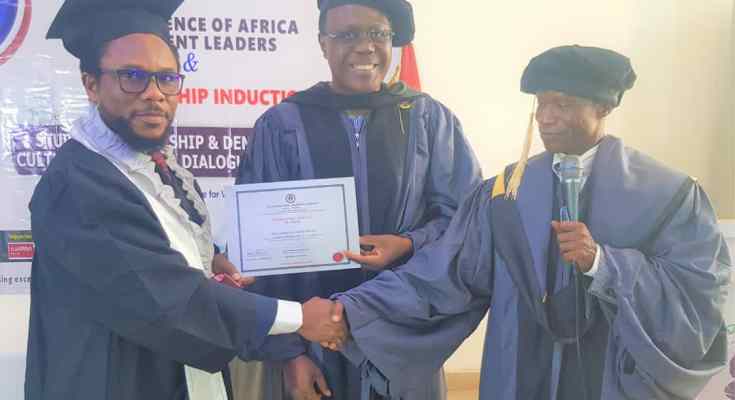 International Leadership Institute ("FLED Institute") on Thursday at tvhe National Centre for Women Development, Abuja inducted a number of new members into the different membership categories of the Institute. The new inductees are made up of Students, Associate Fellows and Honourary members. The inductees include top personalities such as Mr Jude Chiedozie Nwauzor, Dr Petrus Uche Inyama, Mr Daniel Onyeije; Mr Iwunna Chukwuemeka Linus, and Mr Fagbemi Ayokunle Olaranwaju.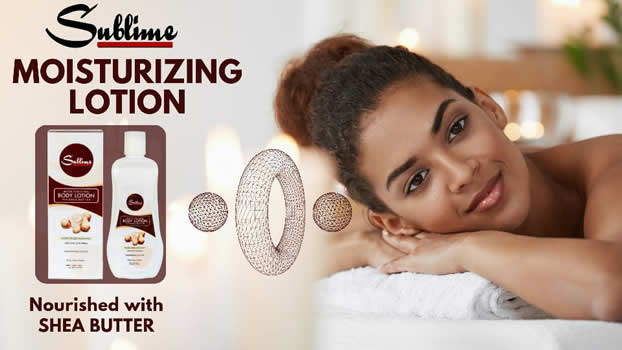 Nwauzor, a celebrated media practitioner and strategist is currently Head of Corporate Communications Department at Asset Management Corporation of Nigeria (AMCON). The Corporation is the foremost debt recovery agency of the Federal Government of Nigeria.
AMCON was established in 2010 by the government as a key stabilizing and re-vitalising tool to revive the financial system by efficiently resolving the non-performing loan assets of the banks in the Nigerian economy. Presently, the Corporation, which is led by Mr Ahmed Lawan Kuru as Managing Director/CEO is faced with the recovery of nearly N5trillion naira from highly recalcitrant debtors across the country.
Since joining AMCON from Heritage Bank in 2016, Nwauzor has championed the introduction of some far-reaching communications strategies that has helped to repositioned AMCON as one of the most positively visible government agencies that is doing so much to support the economy of Nigeria. Prior to his joining the Corporation, not much was heard about the activities of AMCON in public spaces but within his first few years in the service of the Corporation, AMCON became not just a household name, but a top brand that resonates as top of mind in Nigeria and beyond.
A brief profile of the AMCON spokesman read before his induction further highlighted the achievements of the calm and deeply knowledgeable former journalist. It reads thus: "Nwauzor Jude Chiedozie is a Media and Communications Practitioner who presently heads the Corporate Communications Department at the Asset Management Corporation of Nigeria – (AMCON). He holds a Bachelor of Arts degree in Philosophy, and Masters in Public, and International Affairs (MPIA) both from the University of Lagos (UNILAG).
"Nwauzor is a member of the Nigeria Institute of Public Relations (NIPR); Association of Corporate Affairs Managers in Banks & Financial Institutions (ACAMB), and the National Association of Philosophy Students (NAPS). He has attended several courses in and outside the country and is widely travelled in the course his job as a journalist, and brand builder.
"As a former mainstream journalist with the Daily Times, ThisDay and Daily Independent newspapers for over a decade, Nwauzor covered both the 1st Dubai Lynx Advertising Festival Dubai in 2008 as well as the yearly Cannes Lions Advertising Festival, in France. He has also written on a wide range of interesting articles as well as news reports and won several awards including the prestigious Nigeria Media Merit Awards (NMMA) in 2006. The NMMA is the highest award presented to journalists with outstanding reports within a calendar year in Nigeria."
The excerpt also added that as the Head of AMCON's Corporate Communications Department, Nwauzor has delivered for AMCON and Nigeria one of the best television documentaries that x-rayed the challenges of debt recovery. The documentary, which aired on different television channels in Nigeria and beyond is titled – The Ordeal of Debt: Debt Recovery, The Economy and AMCON can still be viewed on YouTube https://www.youtube.com/watch?v=0H0O14p_bZM&t=36s. Aside from that, Nwauzor also champions the Corporate Social Responsibilities (CSR) initiative of AMCON among other high-profile inter-agency communications between AMCON and other sister government agencies.
At the end of the citation, Dr Joseph Chinenyeze Ibekwe, the President/Chief Executive Officer who administered the oath said, "Having completed the Pre-induction requirements, Mr Nwauzor Jude Chiedozie is hereby inducted as an Associate Fellow of FLED Institute and is now permitted to use the abbreviation, afi, to his name, as proof of professional affiliation…"
Dr Petrus Uche Inyama, on the other hand is the Country Technical Manager of USAID/PMI Vectorlink Project Nigeria. The VectorLink Project is funded by the United States Agency for International Development (USAID), through PMI, and was awarded to Abt Associates on September 30, 2017. PMI VectorLink builds on the indoor residual spraying (IRS) campaigns and entomological monitoring activities implemented under the predecessor PMI Africa Indoor Residual Spraying (AIRS) Project, with an expanded focus, which includes support for insecticide-treated nets (ITNs) in addition to IRS under a broader vector control mandate. PMI VectorLink also includes a focus on data analytics and data visualization to support vector control decisions and measure their impact.
The other inductee, Mr Daniel Onyeije, is a researcher and politician who holds a Master's degree in Human Resources. He serves as member representing Rivers West in the Nigeria Youth Parliament. He is also the chairman, POPA Media Company. Daniel is the author of a book tilted Campus 101. He is personally committed to supporting youth development activities in his community and beyond. Having completed the Pre-induction requirements, Daniel Onyeije is hereby inducted as a Certified Member of FLED Institute and is now permitted to use the abbreviation, cmi, to his name, as proof of professional affiliation.
Mr Iwunna Chukwuemeka Linus, on the other hand is a public servant and Deputy Director at the National Broadcasting Commission, Abuja who holds a Master's degree in Public Administration. Mr. Iwunna attended many courses including Dubai Strategic Management Course. He was previously head of media unit at NEPAD Nigeria, head, HR Unit of NBC Zonal Offices in Abuja and Enugu, among others. He has strong passion for leadership and considers joining FLED as a springboard harness and further harness his leadership potentials. He serves as Member of Police Community Relations Committee (PCRC) and a Member of Road Safety Marshal.
Finally, FLED Institute also honoured Mr Fagbemi Ayokunle Olaranwaju, a political scientist, studied international relations and is a National Security and Defense Management Scholar. Presently, he is the Executive director, Centre for Peacebuilding and Socio-Economic Resource Development (CePSERD). Mr. Fagbemi holds a B.Sc in Political Science and Masters in International Relations. He is a member of several professional associations including Nigeria Political Science Association, Nigeria Institute of International Affairs, Nigeria Institute of Management, Society for International Development, etc.
Olaranwaju has over three decades of local and international working experience from governmental ad non-governmental sectors. He is a staunch advocate of good governance and democratic sustenance. He participates actively in governance, public policy initiatives at national regional and continental levels.
Since the return of democracy in 1999, he has been part of many state and civil society initiatives in Nigeria.
As a Conflict Mitigation Specialist that works to promote sustainable peace, he brings a wealth of experience and network to FLED Institute. Based on recognition of his career attainment and contributions to national development, he was conferred with a Honourary Fellow of FLED Institute and is now permitted to use the abbreviation, hfi, to his name, as proof of professional affiliation.
Photo: L-R: Mr Jude Nwauzor, Head, Corporate Communications Department, Asset Management Corporation of Nigeria (AMCON), receiving his certificate after the induction from Dr. Emmanuel C. Ihenacho, a member of Board of the Institute, and Dr Joseph Chinenyeze Ibekwe, the President/Chief Executive Officer of the Institute in Abuja…Thursday