2023 Presidency: Secrets Of Anyim's Growing Acceptability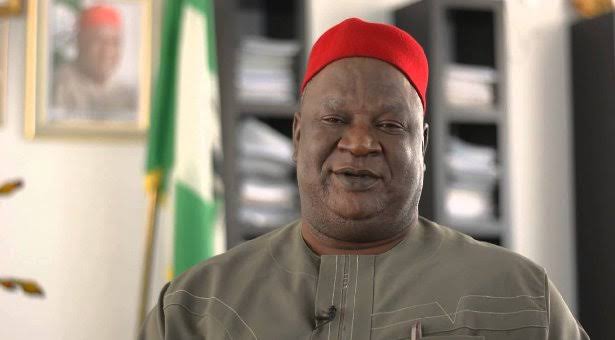 By Sam Egburonu, Editor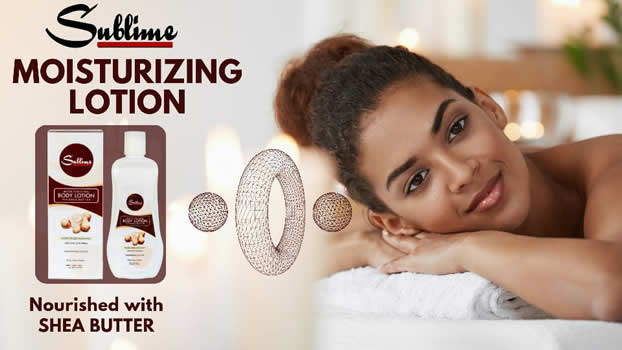 Barely two months after the October 30, 2021 National Convention, when the former Senate President, Anyim Pius Anyim, openly indicated interest to contest the 2023 Presidential Election, he has emerged a frontline aspirant to succeed President Muhamadu Buhari.
How did the former Secretary to the Government of the Federation (SGF) achieve this great feat within such a short time, notwithstanding the complex political realities of today?
NewsOrient, which has closely monitored Anyim's political moves since that first open declaration, observed that he seems to understand fully the right stakeholders across the country and across party lines, who he must persuade to buy into his vision and ambition. We gathered, for example, from his utterances and actions so far that this macro vision of carrying everybody along may not have detracted from his understanding and acceptance of the need to ensure appreciable grassroots support.
For example, this week's Thursday, January 6, 2022, his presidential ambition gained a strong grassroots boost when he met with and got the endorsement of the Southeast zone of the People's Democratic Party (PDP).
From the onset, Anyim did not leave anyone in doubt that he does not intend to run a one man show. While boldly declaring his qualification and capacity to solve the problems of Nigeria, he said humbly that he would need the firm support of all the critical stakeholders across the country to gain the presidential ticket and win the 2023 Election.
To concretize this belief, he has, since the declaration of his intention to vie for the presidential seat, met with and gained open support of important stakeholders and Nigerian leaders across the country.
While making the declaration, Anyim had told journalists that he would "contest for the Presidency in 2023 whether PDP zones it to the Southeast or not."
Pointing out that the party's National Convention signaled the commencement of political activities in the party, Anyim said it was "an opportune time to indicate interest" in the leadership of the country on the platform of the party.
"We presently have less than 18 months to the next elections and I feel the time was ripe to indicate my interest," he said.
Since that first open declaration, Anyim has not stopped reaching out to different stakeholders. He has travelled wide across the country, and have consulted with various stakeholders on how to realise his presidential ambition.
So when he met with Southeast PDP leaders in Enugu on Thursday, January 6, 2022, to formally tell them of his aspiration, informed observers said he took a winning step.
In the letter inviting the PDP zonal leaders to the meeting, Anyim had said the goal was to apprise them of his efforts so far and to exchange ideas on strategies.
Titled, "Invitation to a zonal briefing session on recent political developments," the invite, which he personally signed, reads: "The Igbo nation has for a long time now sought full reintegration in Nigeria. By the grace of God, through our collective and individual hard work; and the goodwill of other Nigerians, we have largely established ourselves in every part of the country.
"We also participate significantly in the development of virtually every other community in Nigeria. Nevertheless, it is commonly agreed that our reintegration and sense of belonging in Nigeria will remain incomplete until we, like other Nigerians, are entrusted with the responsibility and challenges of executive leadership of the country.
"In October this year, I declared my interest to contest for the Presidency in 2023 under the auspices of the Peoples Democratic Party. I have since started consulting with various leaders and interests within the party and across the country.
"I now deem it appropriate to apprise you of my efforts so far, and for us to exchange ideas on the strategies that we should deploy as we continue to persuade the rest of the country to agree with us."
SUPPORT FROM LEADERS ACROSS NIGERIA
Just two months after declaring his interest in the 2023 Presidential Election, Anyim has consulted with former military leaders like General Ibrahim Babangida and General Abdulsalami Abubakar, who praised his 'sterling leadership qualities.'
Also, his ambition has received the blessing of various important groups across the country, including the Arewa Concerned Civil Society Organisations of Nigeria (ACCSON), a coalition of over 30 Northern civil society organisations and youth groups. Also, a former President of the Senate, Chief Adolphus Wabara, and some other political leaders in the Southeast openly expressed unflinching support for his presidential ambition. This was before this week's formal meeting with Southeast zonal leaders where he got overwhelming endorsement.
Recall also that on December 16, 2021, the Emir of Lafia, a retired Justice of the Supreme Court, Hon Sidi Bage, recommended Anyim as a capable hand to solve the problems of Nigeria.
Justice Bage, who spoke at the Awards/Honours Symposium, organised by The Nigerian News to mark the 5th anniversary of the media outfit, said after listening to the former Senate President's speech at an award ceremony in Lagos, that he was left with no doubt that Anyim understood the problems of Nigeria and was capable of fixing them.
He described Anyim as a "Nostradamus who has seen and understood where Nigeria should be in future.
"He knows what Nigeria should be today and tomorrow. Let all Nigerians read that speech.
"He (Anyim) made me believe that we still have leaders into whose hands we can entrust Nigeria," he said.
Also, late last year, 2021, in a special encounter with senior editors of some select news media in Lagos, including the NewsOrient newspaper, Anyim said his presidential aspiration "is accepted across Nigeria."
Asked why he decided to join the presidential race, Anyim said, "I decided to contest the 2023 presidential election because I am a Nigerian politician who has been in government and who understands what the problems are and so can find solutions to them."
He added: "I am also that Nigerian politician that is at home in every part of the country – North, East, West and South.
"I aspire to be president of Nigeria because I believe that by my experience, what I know about Nigeria, my very deep knowledge of the country; I will be able to run an inclusive government that will build consensus, restore peace, refocus Nigeria and make the country a place that all of us will be proud of.
"So, I believe that the challenges of today are actually a matter of leadership and I will provide that leadership. I will give every segment of this country comfort. I will provide a leadership that will understand how to wield our diversities into an asset.
"I think that management of our diversities is actually central to the success of the country and I have interacted with various segments of the country. I have participated in running government that affected every part of the country and I know the needs of our diverse groups and I know how to put it together and do a policy thrust that will build a Nigeria of our dream," Anyim said.
NewsOrient further gathered from insiders that besides offering PDP stakeholders first hand insight into Anyim's vision and strategy, this week's meeting in Enugu offered the party in the zone a very important opportunity to put it's house in order and to clearly map out strategies on how to gain the support of other zones to produce the party's candidate for the 2023 Presidential Election.