2023 Presidency: I Promise To Deliver On All Core Values – Obi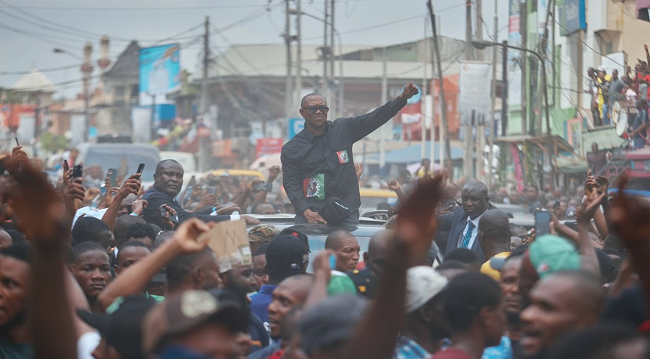 The Labour Party Presidential Candidate, Peter Obi on Wednesday obliged Nigerians his inner mind three days before the critical all-important Presidential election.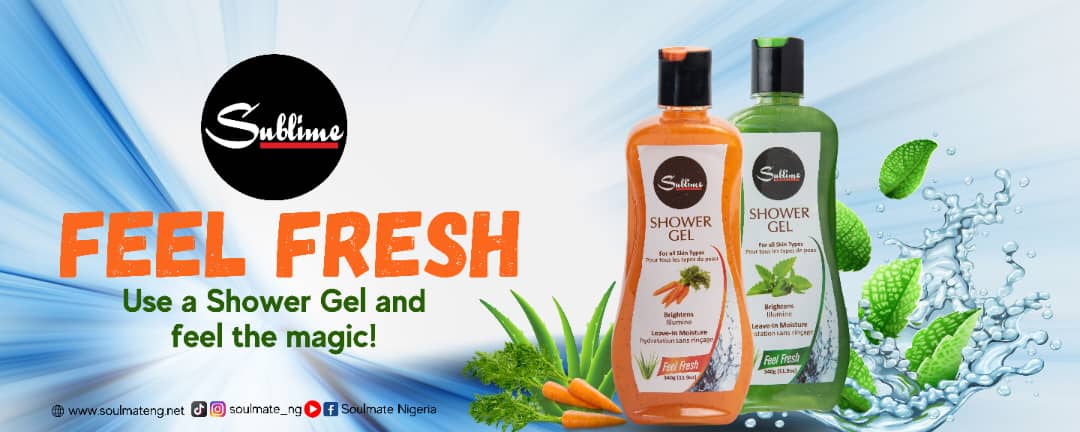 In a series of tweets, the LP Presidential standard bearer said "Fellow Nigerians, it's 3 days to go and in my quiet moments I know that Nigerians are wondering what Peter Obi is thinking. I will share my thoughts here because I have Nigeria on my mind!
"We are currently at a crossroads. We need a leader to show us the way forward. We need a prudent president, a principled president who has what it takes to lead.
As we say in Naija: "We need a person who sabi road; a person we go follow make this country better." A new Nigeria is possible. We can make it.
"We have national elections coming up next Saturday, on the 25th of February 2023. The presidential election is the most critical because we will be electing the next president of the Federal Republic of Nigeria. It is the only chance to elect a leader of our choice. We must choose someone who can solve our problems.  This is an essential and existential election. It is a make-or-break moment in our history. Future generations will not forgive us if we make a wrong choice.
Obi shared the minimal qualities he thinks the People's choice for President should have; "Character: A person with a proven record of fairness, honesty, and trust. We need an honest person with a verifiable background: We must know his real name. We must know where he said he schooled. We must know people who knew him then. We must know where he has been, what he has done, what he has said, and what he has been doing these past months during the campaigns.
"Competence: Someone who has the proven capability and the drive to move us forward. The person must have the required skills and must show the physical and mental ability to manage the affairs of Nigeria. The president we need must present the correct image of Nigeria abroad and stand tall among his peers at the United Nations and other international forums.
"Commitment: We need someone who is committed and has the capacity to stop official corruption in this country. We have heard far too many talks about change. Enough of empty promises! We are tired of hearing sorry stories. We want real changes, not endless pity parties and porous pledges.
"Compassion: We want a leader who is concerned about the welfare of Nigerians, not his clique of praise singers. Our fellow citizens are in IDP camps. I spent Christmas and New Year with them. They should be home. People die daily, kidnapped, killed, and raped. No one in government offers actionable concerns. It must end. 
He said that the country needs a leader with the courage to do whatever it takes to bring relief to our citizens in distress. "We are Nigerians. We are rational citizens. We make rational decisions. Let us keep a date with our destiny. Let us make a new nation for future generations."
"Let us perfect the federation of our forefathers. Every generation is destined to make the country better. The post-Independence generation has arrived. This is our turn. This is our time. This is our chance to make a difference.  Making the same old choice will yield the same result.
"The world is watching. We must take our destined position as the giant of Africa. You and I know the right thing to do. The greatest lie one can tell is a lie to one's soul. If you are still undecided, please talk to yourself. Allow your conscience to guide you.
Obi in a  rhetorical question asked Nigerian voters if they will choose someone they will not wish as a role model for their children. And introspectively Ask: "Could I live with myself for making the wrong choice just for a few new naira notes or because of my region and my religion?
"I believe you will make the right choice and vote Labour Party: LP (Mama. Papa, and Pikin): The election is not about Obi and Baba-Ahmed.  This election is not about our ethnic groups, African traditional religion, Christianity, or Islam. It is not about our sacred churches, mosques, and shrines. The election is about the future of this land that God gave to our great generation.
For those wondering why the Labour Party should be at the center of the decision on Saturday, Obi explains, "Why Labour? I will tell you. We want to move our economy from importing and consuming products to producing, consuming less, and exporting more. That is the essence of Consumption to Production.
"Datti and I will work hard every day and with everyone. Many things went wrong in the past 24 years. There is enough blame to go around. We will not share blames. We will share hope. No more excuses. In life, what matters more is not what happened to us; it is what we do with what happened to us.
"Honesty is the best policy. We must be truthful to ourselves. Truth is the essence of life. I pride myself in striving to be an upright citizen. I endeavor to do the right things.    Fairness is the golden rule: do unto others as you wish them to do unto you. When I fail, I learn.
"Our revered Chinua Achebe stated that our humanity depends on the humanity of others. We are in this world with great gifts. Our world presents challenges and opportunities. Challenges stimulate our creativity. We will use the opportunity of vast resources in our God-given earth to meet those challenges confronting humanity. The welfare of one is the welfare of all.
"My modesty is not words of mouth: I live it. We can feed off each other's simplicity. By producing more and consuming less, we can balance our needs, not wants, and make society more equitable. It makes no sense to fight over issues that require rational thinking and good conscience.
"I love this country. It is not perfect. Nothing is perfect. Perfection is a continuum. The labours of our hero's past must not be in vain.
"Please come out and vote for Labour Party (LP)  Please subscribe to success, to the triumph of a tested, trusted, and verified leadership. Do not renew the subscription to suffering, to the sorrow of tomorrow. 
He urged Nigerians to make themselves part of the team that will make A new Nigeria possible because  "Together, everyone achieves more".
Sharing his campaign experience the former Anambra state Governor said that "These past months have been quite a journey. I have met millions of fellow Nigerians from all walks of life: men and women, young and old, rich and poor. 
"I thank our vice-presidential candidate, my brother, my friend, and my partner for coming with me on this journey. I thank the Obidients and my core team.  History will record this campaign as the best: focused, friendly, mega rallies with no shịshị, respectful, and zero violence. Salute to all of us. We all made it happen: organically structured, passionate, united, and verified!
"I ask you, my people, to empower me as your president and commander-in-chief. I will be in charge. I have the requirements for correct leadership: character, competence, commitment, compassion, hard work, honesty, humanity, and humility.
"I have the courage and the heart with which to deliver the dividends of democracy freely and fairly to our people. Where we fail, hold me responsible; where we succeed, kudos to you. We can change this country. If it takes us making the supreme sacrifice, let us make it for a greater tomorrow.
I am most grateful that you found me worthy to take the torch and lead. I would not have come this far if you did not follow me. You are my strength, the wings that power the historic Obidient movement. On behalf of our dedicated team, I promise to deliver on all core values.
These are my thoughts, the LP Presidential flag bearer passionately finally appealed to the people "This coming Saturday, let us promote the Family Value – by voting for the Labour Party—LP: Mama, Papa, and Pikin. Vote Labour correctly, peacefully, and hopefully. Labour Party: Forward Ever!"